Shoigu praises Russian-Chinese military cooperation as guarantee of world stability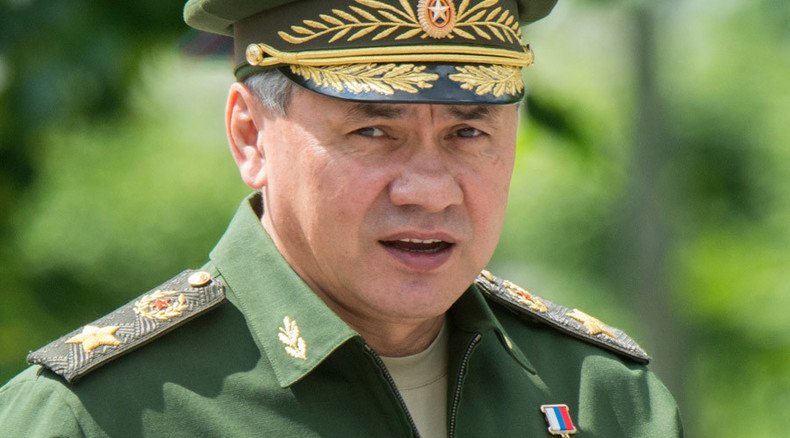 Military cooperation between Russia and China forms the basis of a strategic union between the two nations and a key stabilizing factor in global politics, the Russian defense minister said during his official visit to Beijing.
"The consolidated position of our countries is having a stabilizing effect on the international situation," Sergey Shoigu said during talks on Wednesday with Vice Chairman Fan Chanlong of the Chinese Central Military Commission.
The Russian defense chief added that military cooperation remained the main basis of Russia and China's strategic partnership, and joint military exercises were its most important factor. Exercises raise combat readiness and authority, and at the same time demonstrate the ability to counter modern challenges and threats, Shoigu noted.
In August, Russia and China had the biggest-ever joint naval drill, in which 22 ships, 20 aircraft, 40 armored vehicles and 500 marines participated. Russian and Chinese servicemen worked on anti-sabotage, anti-submarine, anti-vessel and anti-aircraft defense. They also held gunnery drills with different types of surface, underwater and aerial targets. The exercises took place in Peter the Great Bay, with vessels performing their tasks in Russian territorial waters and in neutral waters off the Sea of Japan.
READ MORE: Russia, China kick off active phase of Sea of Japan naval drills
By broadening their military cooperation, Russia and China will protect the security of their sovereign territories, the Russian defense chief said.
Shoigu invited representatives of the Chinese defense industry to the Army-2016 forum that will take place next year in Moscow region's brand new Patriot expo park. He also complimented the performance of Chinese servicemen in the 2015 military games and invited them to a similar event that will be held in Russia in 2016.
During the visit to China that started on Tuesday, Sergey Shoigu will participate in celebrations of the 70th anniversary of the end of World War II. Russian President Vladimir Putin, who is also the Commander-in-Chief of the Russian military forces, is heading the delegation of top Russian officials who will take part in the celebrations in Beijing.
"On September 3, the Russian delegation will observe the Beijing parade, dedicated to the 70th anniversary of the victory in the war against Japanese militarism and German fascism," the Russian Defense Ministry announced in a press statement.
A Russian military unit – the 154th Preobrazhensky Independent Commandant's Regiment – will also take part in the Beijing parade.
You can share this story on social media: