Russian bill seeks to make foreign companies accountable for bribery abroad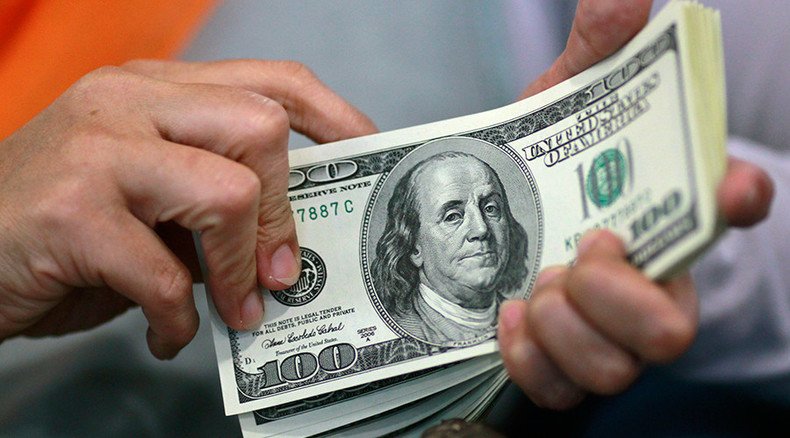 The Russian cabinet has approved a legal amendment that, once passed, would allow foreign companies to be punished for giving bribes in foreign nations if their actions harm the interests of the Russian Federation.
The approved draft, published on the Justice Ministry's website details the responsibility of foreign firms for so-called commercial bribery or the "illegal transfer of money or other property or promise of such transfer to persons performing managerial duties in a commercial company or other organization with the goal to coerce this person into action or inaction that would be in the interest of the bribe-giver."
The bill allows Russian law enforcers to open administrative cases against foreign bribe-givers when that bribery damages the interests of the Russian Federation as a state.
Under the current Russian Administrative Code, such actions are punishable with fines proportional to the amount of the given or promised bribe. The ratio can vary from threefold for bribes under 25,000 rubles ($385) to 100-fold for sums over 1 million rubles (about $15,000 at current rate). The law also orders that those who became involved in the bribery scheme, but voluntarily informed the authorities about it, should not be prosecuted.
The explanatory note attached to the document reads that it was developed by the Justice Ministry as a part of the nationwide anti-corruption program approved by President Vladimir Putin in April 2014.
READ MORE: Rights activists call for tougher punishment for bribery
Proportional fines for bribery were introduced in Russia in 2011 on the initiative of then-President Dmitry Medvedev as part of a pro-business liberalization of laws. However, after returning to the presidency and analyzing the situation, Putin criticized the move as ineffective and ordered various federal ministries to draft suggestions and plans to tackle the situation.
In spring 2014, Russian Prosecutor-General Yury Chaika proposed a bill making a prison term the sole punishment for anyone convicted of corruption, saying that compensatory punishment or fines were not a deterrent – one of the key points that provide the rule of law. Chaika's proposal has not yet been made into a bill.
You can share this story on social media: