Culture Minister rules out tit-for-tat reaction after Kiev bans Russian authors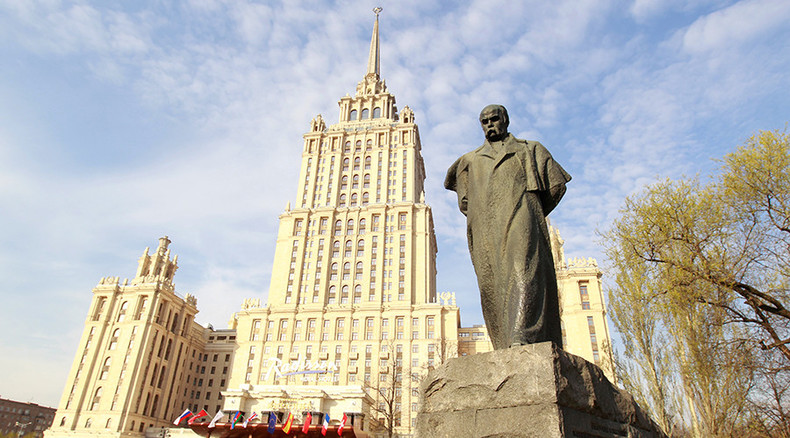 Russia will not ban any Ukrainian authors or works because the two peoples' literary legacies are so intertwined that they have practically become one, Russian Culture Minister Vladimir Medinsky has said.
"We will never have any 'black' or 'white' lists," Medinsky told the Russian government daily Rossiiskaya Gazeta. "Moreover, we are demonstrating as long as our abilities allow us that our culture cannot be torn apart. Genetically we are one people, this cannot be questioned. Everything else is politicians' fantasies."
The minister added that the memorial to 19th century Ukrainian poet Taras Shevchenko remains in Moscow in front of the government's building and said that only recently the two countries worked on joint projects such as the "Battle for Sevastopol" film sponsored together by Kiev and Moscow.
Medinsky also doubted the effectiveness of Ukrainian bans and said that such moves could be ridiculed or ignored, but it was impossible to take them seriously. "You cannot ban an artist by issuing an entry ban. You cannot ban books and authors with a ban on imports. What will they do next? Start fires?" he said.
The minister's comment came a few days after the Ukrainian Culture Ministry published a blacklist of 38 books by Russian authors, prohibiting their import into the country. The banned works included one on political science and philosophy, as well as fiction. Ukrainian officials also promised that the list of banned Russian books would be expanded. The order did not detail the punishment for those who violate the ban.
READ MORE: Ukraine eyes singer blacklist after nationalists disrupt concert
Another blacklist released by Kiev included 38 artists and public figures, from pop singers and film actors to economists and politicians. This list also included French movie star Gerard Depardieu, who also has Russian citizenship and is known for his pro-Russian sentiments.
The new spokesperson of the Russian Foreign Ministry, Maria Zakharova, condemned the Kiev move in a Facebook post, suggesting that the procedure was simply illegal. "This was apparently done without any kind of judicial process," she wrote.
You can share this story on social media: