Russian motorists' union seeks probe into Uber-type taxi 'threats to society'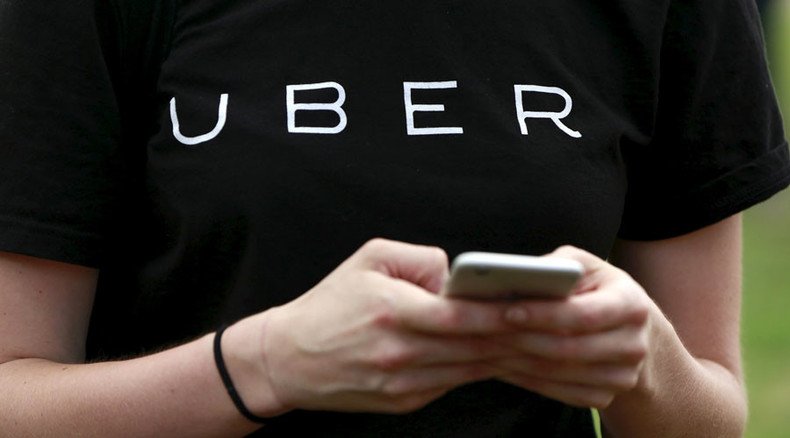 Russia's Federation of Car Owners has published an open letter to police and anti-monopoly services, saying local Uber-like services are damaging competition and could make driving in the city less safe.
The letter, posted on the group's website and signed by its leader Sergey Kanayev, is addressed to the Russian Prosecutor General, the Public Chamber and the Federal Anti-Monopoly service. It requests a check on the activities of three of the most popular web services connecting customers and taxi drivers – Uber, Gettaxi and Russia's own Yandex Taxi.
The activists say web companies don't have their own car fleets and never work with independent drivers, preferring to strike long-term deals with car renting companies. "In conditions of intensive competition they can attract enough cars only by dropping the rates, but lowering tariffs means also that payments to drivers are dropping and the companies have to compensate," the letter reads.
READ MORE: 'Daylight robbery!' Uber screws Londoners with 300% Tube-strike price hike (VIDEO)
"We think how Uber, Gettaxi and Yandex Taxi pay drivers is a threat to society," the Federation of Car Owners said in its message. They deem it as commercial bribery, which is a criminal offense.
In addition, the practice forces other players in the taxi market to drop their rates and possibly start saving on the quality and safety of their services. Real world taxi companies have expenses their web-based competition don't have to bear.
The association is calling for prosecutors to launch a probe and if necessary start criminal cases against the top managers of Russian branches of Uber, Gettaxi and Yandex.
Earlier, a complaint against the three web-based taxi companies had been filed with the St. Petersburg governor by the Petersburg Taxi company. It asserted that remuneration offered to drivers by web companies undermined market competition and violated Russia's anti-monopoly law.
The head of the Federal Anti-Monopoly Service, Andrey Tserikovskiy, commented on these allegations in early July. He said he didn't see any violations in the web-based taxi services, adding that he personally used them regularly and found them very convenient.
Yandex press service said their prices were lower because of streamlined work processes, the lack of a costly call center and a relatively small share of idle runs and waiting periods.
READ MORE: Uber managers arrested in France for 'illicit activity' amid crackdown
Russian accusations against Uber and their ilk appeared shortly after the major scandal in France, where mass rallies and unrest led to government charges against the company and the arrest of two top managers in its French branch. France's Constitutional Court is expected to make a final decision on the issue in September.
Governments in other countries, including Germany, Australia and some US states have also taken measures against Uber and similar services over suspicion of price dumping and possible tax evasion.
You can share this story on social media: