Money is main threat to democracy says Russian elections chief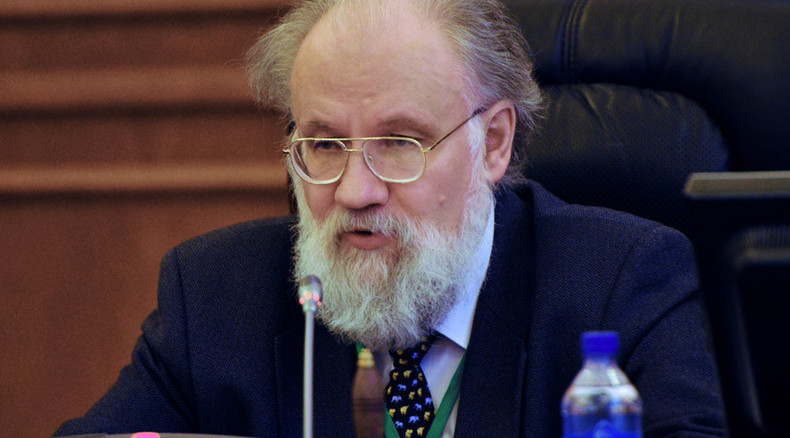 The head of the Russian Central Elections Commission says big money is jeopardizing real democracy across the world and governments should ensure people have equality in politics.
"The facts confirm that a significant number of voters across the world still have an impression that the politicians are more concerned about money than representing the interests of their co-citizens," Vladimir Churov told a news conference in Moscow on Monday.
He added that lack of government regulation on the financing of political parties in any country could allow people to buy political influence and at the same time undermine society's trust in elections as a truly democratic procedure.
The Russian official said that creating really democratic bodies of power required significant financial expenditure, both on the part of organizers of the vote and on the part of its participants. This would create conditions of countering political corruption and at the same time will keep the principle of universal and equal voting rights intact.
READ MORE: Activists demand Russian elections boss resigns over recent municipal poll scandal
Vladimir Churov has headed Russia's Central Elections Commission since 2007. Opposition activists have repeatedly targeted him in their criticism and sometimes mocked him, suggesting that Churov was personally responsible for the alleged violations in polls. They even gave him nicknames like "a wizard" and "a tale-teller," making fun of his long beard.
Sometimes Churov has joked in reply, but sometimes said that the criticism and mockery were only ways to disrupt elections and launch an undemocratic scenario of power change in the country.
In 2012 the Russian Elections chief said in an interview that the American electoral system was among the worst in the world, naming lack of transparency as its main flaw. This happened after OSCE monitors had been barred from entering polling stations even in the states where they may do so under US law. He also noted that electronic voting machines did not provide voters with receipts and were highly vulnerable to manipulation. He also blasted the very principle of the US polling process saying that it allowed the election of candidates into office without full popular support. "The president is elected by an electoral college of 280, not by all American citizens," Churov noted.
You can share this story on social media: