'Artificially hostile atmosphere': Moscow blasts US claims of Russian threat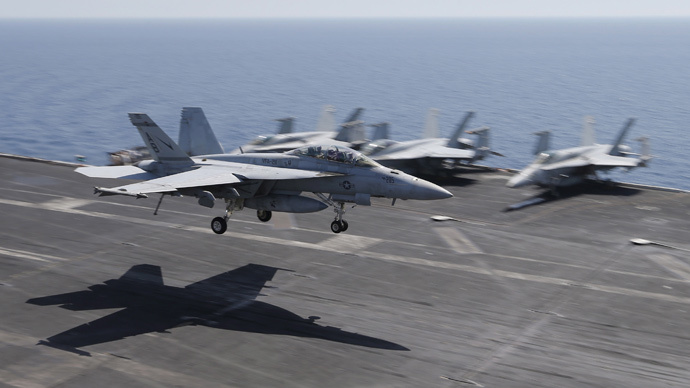 Foreign Minister Sergey Lavrov has voiced concern over new statements by US Air Force secretary, who called Russia "the biggest threat to US security" and added that this claim had nothing to do with Moscow's actual actions.
"As far as the statements from Washington are concerned, we have already got used to the fact that the Department of Defense, Joint Chiefs of Staff Committee and the Air Force secretary regularly make statements that usually come from politicians," Lavrov said on Thursday. He emphasized that the Russian side was very concerned by this situation and noted that they are creating "an artificial atmosphere of hostility" that has nothing in common with Russia's activities in real life.
The comment was prompted by the latest statement by US Air Force Secretary Deborah James, who told Reuters on Wednesday that she considered Russia "the biggest threat," adding that the US allies in NATO should undertake their obligations to spend 2 percent of their GDP on defense in order to negate the alleged Moscow actions.
Earlier this month Vladimir Putin's press secretary Dmitry Peskov blasted the anti-Russian provisions of the new US military doctrine as "confrontational" and promised that Russia would take countermeasures in its own similar document.
READ MORE: 'Confrontational': Kremlin spokesman slams anti-Russian provisions of fresh US military doctrine
In April, Peskov told reporters that in his view blaming Russia for everything had already become a sport in the US and in the Western countries in general. This comment was made after the CNN broke a story about alleged "Russian hackers" attacking the White House infrastructure.
"But what's most important is that they aren't looking for any submarines in the Potomac River, as has been seen in other countries," Peskov added, apparently alluding to the Swedish hunt for what was thought to be a Russian submarine in October 2014.