No more 'ugly Russians': St. Pete lawmaker urges behavior code for tourists abroad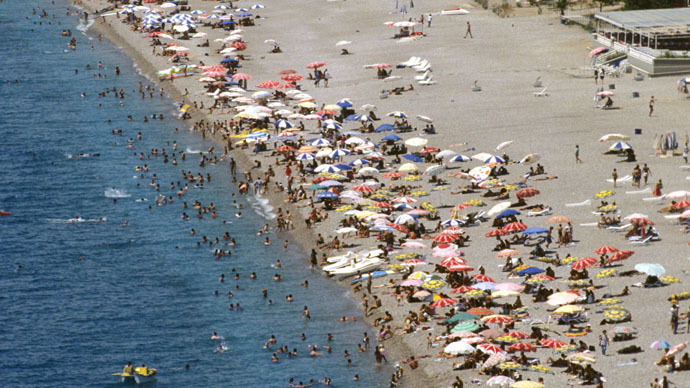 A St. Petersburg lawmaker known for his Orthodox platform and anti-gay initiatives has suggested the State Tourism Agency release a uniform code of behavior for Russians visiting foreign countries.
Vitaly Milonov, who represents the United Russia party in the St. Petersburg city legislature, writes that the special memos with warnings should be handed out for free in airports and on international flights. He said that this would help prevent incidents and scandals in which Russian visitors discredit their country and people by various types of inappropriate behavior.
"Our tourists must know that no one likes night shouting or chanting of some city name near the windows of a hotel," Milonov said in comments to mass circulation daily Izvestia. "Our citizens must not lose their human appearance through consuming liters of alcohol and starting brawls at beaches," he added. "A vacation is not a two-week drinking binge by a seaside."
He also said flirting on vacation was as inappropriate as alcohol consumption and also was a disgrace to the country.
Deputy head of the Federal Tourist Agency Sergey Korneyev told Izvestia that Milonov's proposal would be considered in due course together with the Interior Ministry.
READ MORE: Call for anti-gay crusader Milonov to be investigated for extremism
TASS news agency reported in January this year that a total of 10 million Russians planned to spend their vacations abroad in 2015 – significantly fewer than the 18 million in 2014.
Milonov is well-known for his extravagant initiatives, including a proposed ban on topless walks in public places, resettlement of the homeless, criminalizing prostitution and introducing fines for fake accounts on social networks.
His trademark is the relentless anti-gay campaign that started with a ban on propaganda of non-traditional sexual relations to minors (introduced first in St. Petersburg and then throughout the country), and included last year's suggestion to ban all Apple products because of Tim Cook's open homosexuality and this year's urge to ban the Game of Thrones series as a threat to family values.