Opposition coalition sues Siberian mayor over claims of $20mn US funding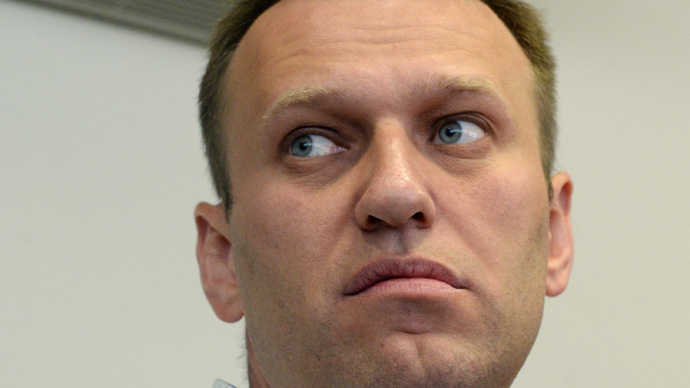 Russian opposition politician Aleksey Navalny and the RPR-PARNAS party have sued the Novosibirsk mayor for slander after he said they were planning a revolution, bribing voters and that the US Congress had given $20mn for Russian election campaigns.
The lawsuit against Mayor Anatoly Lokot was filed in the Central District Court of Novosibirsk city on Thursday, RPR-PARNAS said in a press statement. The opposition group is asking the court to protect its honor, dignity and business reputation, the statement reads.
Court representatives confirmed Friday that they had received the lawsuit, but added that the decision to launch or not to launch proceedings would be taken within five business days.
Opposition activists also sent a letter to Russia's top law enforcement agency, the Investigative Committee, asking it to start a criminal case against Lokot on charges of slander, obstructing the electoral rights and obstructing a legal rally. The regional branch of the Investigative Committee said Friday that it had not yet decided whether to investigate the claims.
According to the Interfax news agency, on June 30 Lokot told the Novosibirsk Public Council that the Democratic Coalition – an elections bloc led by RPR-PARNAS – was planning an "Orange Revolution" in Russia and paid 150 rubles (just under $3) to everyone who signed up to support its registration in elections. He also claimed that the Democratic Coalition received funding from abroad and that the US Congress had allocated $20 million for its registration.
READ MORE: Navalny pairs with ex-PM Kasyanov for forthcoming elections
On Friday, Lokot mayor told the press that he was very concerned with the character of the unfolding scandal. He added that his words about the "Orange Revolution" were a warning that was not meant to insult anyone. Lokot also said that as a Communist Party member and candidate he "by definition" was a political enemy of the united opposition coalition, whom he described as liberal (in Russian political discourse "liberal" usually means "pro-free market").
The elections for the Novosibirsk regional legislature are scheduled for September 13, the next national elections day.
RPR-PARNAS is a union formed by the rightist Republican Party of Russia and the Party of People's Freedom, or PARNAS – an opposition movement not represented in parliament that is headed by several people who held major government posts during the Yeltsin era, including ex-PM Mikhail Kasyanov. In April, RPR-PARNAS announced that it was forming a strategic alliance with the Party of Progress – a rightist project led by Navalny. Shortly after this union was sealed the Justice Ministry announced that it was stripping Navalny's party of registration due to procedural violations, but the alliance with RPR-PARNAS would still allow its representatives to run in regional polls in 2015 as well as in federal parliamentary polls in 2016.