'No legal prospects' for MP request to review Baltic States' break with USSR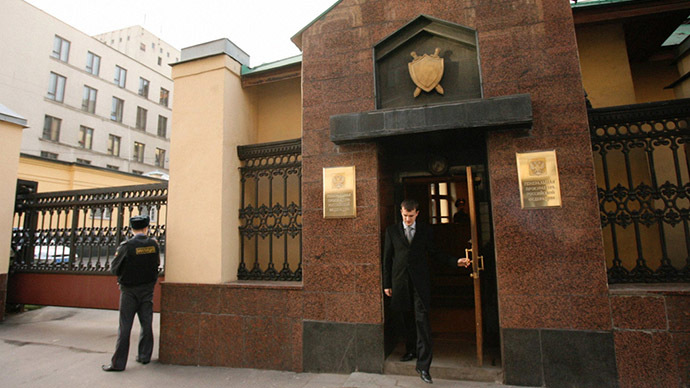 A request by Russian MPs to review a 1991 decision recognizing the independence of Baltic States has no legal prospects, said the general prosecutor's spokeswoman, adding that some queries the office recieves are "devoid of common sense altogether."
The office of Russia's Prosecutor General earlier received a query from two members of the State Duma, reportedly from the ruling United Russia party, to review the decision made by the Soviet Union in 1991 to recognize the independence of the Baltic States.
"In this particular case it is clear that the affair has no legal prospects," Prosecutor-General Office spokesperson, Marina Gridneva, told TASS on Wednesday.
She said that under Russian law the Prosecutor General is obliged to review any request it receives, adding that some are "devoid of common sense altogether."
READ MORE: Russian prosecutor general receives MP request to review recognition of Baltic States
The controversial request also stirred confusion in the Kremlin, with President Vladimir Putin's press secretary, Dmitry Peskov, telling reporters on Tuesday that he was not aware of the initiative.
"And frankly speaking, I personally find it difficult to understand the essence of this initiative," Peskov added.
Russian Foreign Minister Sergey Lavrov said he knew nothing about the request, expressing skepticism while answering a reporter's question in Vienna on Tuesday.
"What I do know is that we have diplomatic relations and interstate treaties with these Baltic countries," he said.
The query prompted harsh reactions from Baltic officials, despite its questionable nature. Lithuanian Foreign Minister Linas Linkevičius called it "a provocation to say the least" and "legally, morally and politically absurd".
Our independence was gained through blood of our people.No one has the right to threaten it.Only we decide our fate http://t.co/72qmOaCMn1

— Dalia Grybauskaitė (@Grybauskaite_LT) June 30, 2015
Lithuania, Estonia and Latvia split from the Soviet Union after the USSR's State Council, a temporary body, recognized their independence in September 1991. The two MPs who filed the query claimed that the Baltic States' independence was authorized by an unconstitutional body, as the Soviet Union's constitution required a referendum and a transitional period in order to settle disputed matters.