Russian prosecutor general receives MP request to review recognition of Baltic States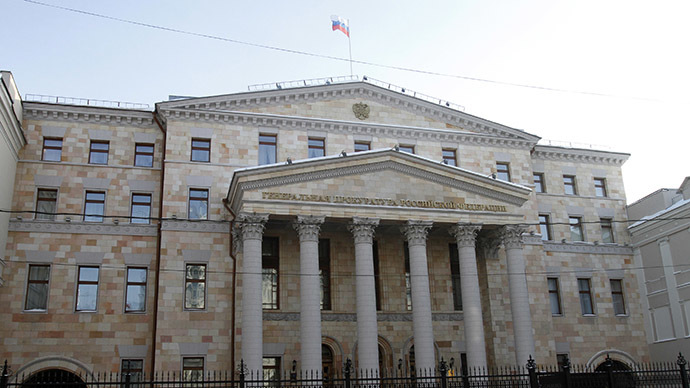 The office of Russia's Prosecutor General has received a request by two members of the State Duma to review the 1991 decision made by the Soviet Union to recognize the independence of the Baltic States.
The two deputies reportedly come from the ruling United Russia party. They claim the split of the Baltic States from the USSR was unconstitutional. The decision to recognize their independence "cemented the separation from the USSR of a strategically important territory, the loss of sea ports and areas of water, led to the disintegration of the country's unified defense environment and to the disruption of economic links to the Baltic republics," they said addressing the Prosecutor General's Office, according to Rossiyskaya Gazeta.
Russian law requires the office of the Prosecutor General to review the request as it would any other. "Indeed, [the Office] has received an address by deputies, which is currently being reviewed in accordance with the demands of the Russian law, like any other address we receive," RIA Novosti quotes a representative of the Office.
The Interfax news agency quotes a "source familiar with the situation" as saying: "Legally speaking, the decision to recognize the independence of the Baltic States is flawed, as it was taken by a non-constitutional body."
READ MORE: Lithuania army website hack hoax reveals 'NATO plans to annex Russia's Kaliningrad'
Despite the request's questionable fate, top Lithuanian politicians have already reacted, calling it a provocation.
"Our independence was bought with the blood of Lithuanians. No one can encroach on it. We are the only ones to decide our fate," Lithuanian president Dalia Grybauskaite said, as reported by Delfi, a Baltic news portal.
Foreign Minister Linas Linkevicius called the request "legally, morally and politically absurd" and said it is "viewed as at least a provocation."
Vladimir Putin's press secretary Dmitry Peskov told reporters on Wednesday that the Kremlin was not aware of the initiative of Russian lawmakers who had asked prosecutors to probe the legality of the Baltic Republics' breakaway from the Soviet Union. "And frankly speaking, I personally find it difficult to understand the essence of this initiative," Peskov added.
The independence of Latvia, Lithuania and Estonia was recognized by the USSR's State Council on September 5, 1991. The State Council was a temporary body which included the President of the USSR as well as the leaders of 10 allied republics.
The Soviet Union's constitution at the time necessitated a referendum and a transitional period in order to settle disputed matters, neither of which took place.