Anti-gay politician urges nationwide ban on topless walks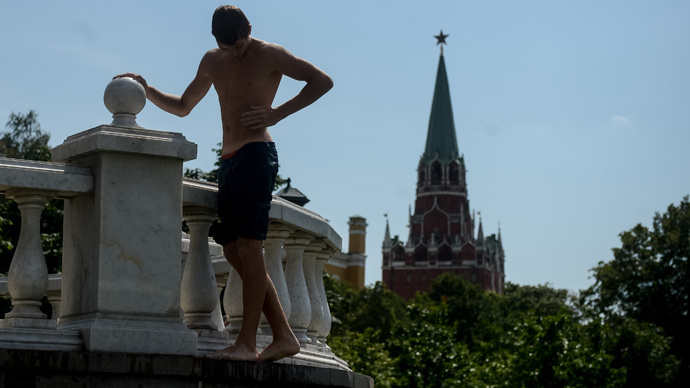 St Petersburg lawmaker Vitaly Milonov, known for his orthodox stance and anti-gay campaigning, has prepared a bill imposing fines for "nudity or unethical attire" in public places.
The bill elucidates this as "either absence of clothes or nudity of either upper or lower parts of the body" for men and women alike. The list of "unethical clothing" includes men's and women's underwear and swimsuits. Milonov noted in explanations that the definition of swimwear and underwear can be found in the state register of industrial standards. Violation of the bill must be punished with an administrative fine between 1,000 and 3,000 rubles ($20-30)
The lawmaker emphasized the ban was only applicable outside beaches and other "zones of public recreation." He also said that if the bill is passed and positively assessed by citizens, the St. Petersburg legislative assembly would prepare a similar draft for the whole Russian Federation.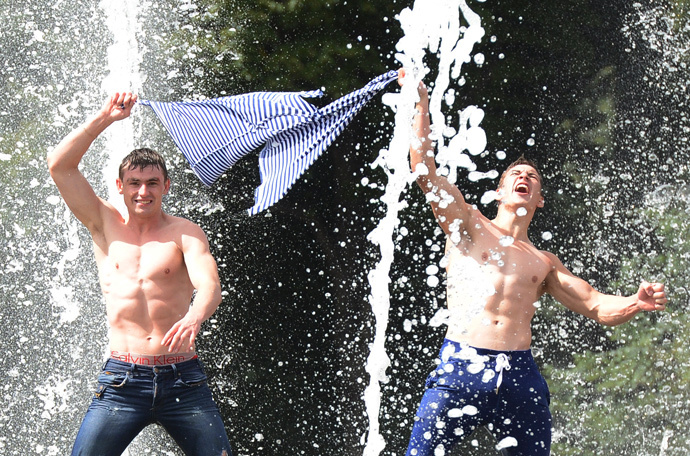 Currently, appearing in public fully naked can be considered minor hooliganism – also an administrative offense that is punished with fines between 500 and 1,000 rubles or up to 15 days of detention.
Despite being a local politician, Milonov has gained nationwide notoriety over the past few years by his suggestions that have included a ban on child beauty pageants, criminalizing prostitution and introducing fines for fake accounts in social networks. Milonov's trademark is his relentless anti-gay campaign, resulting in last year's suggestion to ban all Apple products in Russia because they are produced by a company headed by an openly gay CEO - Tim Cook.
READ MORE: Call for anti-gay crusader Milonov to be investigated for extremism
These stunts have rarely failed to attract media and public attention, but in November last year Senator Konstantin Dobrynin (Arkhangelsk Region) suggested investigating Milonov over public calls for terrorism, claiming that the St. Petersburg politician has repeatedly and insistently made statements banned under the Federal Law against Extremism. Law enforcers have so far not supported Dobrynin's initiative.
You can share this story on social media: