Russia classifies military casualties in peacetime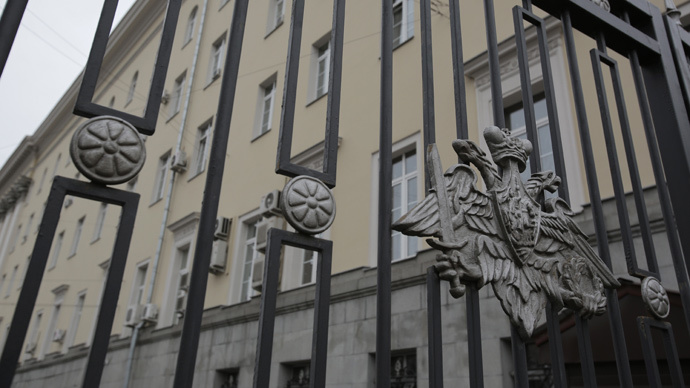 President Vladimir Putin has signed a decree making all casualties suffered by the Russian military during special operations in peacetime a state secret.
Previously, Russia listed as a state secret only casualties suffered by the military during wars. The new rules were published on the government's legal information website on Thursday. The same decree classifies the information about people who Russian special services study as possible candidates for work as agents. Previously only the information about those who were approved was a state secret.
Under Federal law on state secrets, disclosing such information can be punished by prison sentence of up to seven years.
READ MORE: 'NATO expansion threatens Russia's allies' – key security official
A member of the State Duma committee for defense, MP Franz Klintsevich of majority party United Russia called the move a logical reaction to the changing international situation.
"Disclosing the information about casualties during a special operation means telling everything about the character of this operation and forces involved in it. Today this is hardly justifiable, to say the least," Klintsevich told RIA Novosti.
"The international situation is so unstable that a new conflict can take place anywhere and we must prevent such threats and when it is possible we should launch preventive measure, including special operations," he said.
The decree is in no way connected to the conflict in eastern Ukraine, Kremlin spokesman Dmitry Peskov told the media. Vladimir Putin has no intention of initiating a special operation in Ukraine, he added.
"In this case, relevant departments have deemed this secrecy regime is in the state's best interest," Peskov said.
Kiev and the West have repeatedly accused Moscow of covert support for anti-government fighters in eastern Ukraine, but have not provided any solid proof to back up their claims. Russia has rebuffed all the accusations.
Deputy head of the Russian Institute of Military and Political Analysis, Aleksandr Khramchkhin, said in comments with the RBC news site that the Russian move was in line with the generally accepted practice of foreign nations. "For example, in the USA all actions of their special forces are an absolute secret, both in war and in peace. Nothing is known about them," he said.