Law enforcer accuses foreign offshore havens of encouraging Russian corruption
Published time: 29 May, 2015 09:53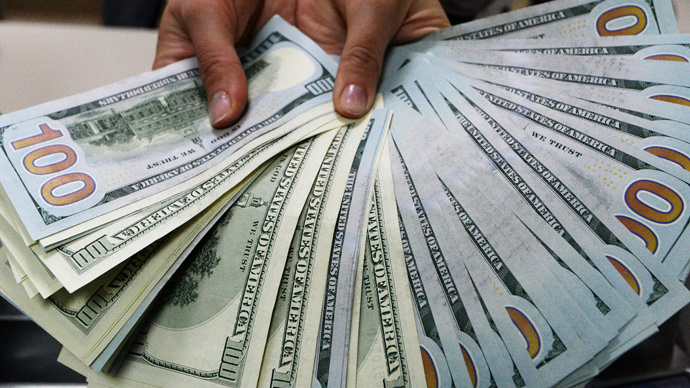 The official spokesman of Russia's Investigative Committee has blamed foreign governments for deliberately provoking corruption in Russia, to attract more criminal capital into offshores registered in their countries.
In a recent interview with the Argumenty Nedeli newspaper, Vladimir Markin said Western nations often refused Russia's extradition requests in major corruption cases. He gave several examples, such as the former finance minister of the Moscow Region, Aleksey Kuznetsov, former director of the state owned shipping company Sovkomflot, Dmitriy Skarga, and late oligarch Boris Berezovskiy. "These are purely corruption cases, there is no politics in them," Markin said.
"Our main problem is that our Western partners would lose if we have more order in our country. The money flowing into offshores gives themtremendous support. This is the reason there is no extradition from London for corrupt officials and crooks."
Aleksey Kuznetsov is wanted in Russia on charges of embezzlement of state funds and money laundering. He currently lives in the USA. Dmitry Skarga resides in the UK after his former employer Sovkomflot accused him of graft and bribery. Boris Berezovskiy was charged with embezzlement in Russia, received political asylum in UK and committed suicide in his London home after losing a major business lawsuit.
READ MORE: Anti-corruption push: Ex-Defense Ministry property director jailed for 5yrs
The Investigative Committee is a separate federal law enforcement agency set up in 2011 in order to deal with especially important criminal cases, in particular with large scale corruption scandals. It was the Investigative Committee that worked on the so called Oboronservis case – a probe into graft in the property department of the Russian Defense Ministry. The case led to the sacking of Defense Minister Anatoliy Serdyukov and a five-year prison sentence for his top aide Yevgeniya Vasiliyeva.