Russian leftists promise intl action over fresh anti-communist laws in Ukraine
The UN and PACE must officially denounce the latest Ukrainian laws discriminating against Communists and press for the cancelation of these acts as violating the political freedoms of Ukrainian citizens, believes the head of the Communists of Russia.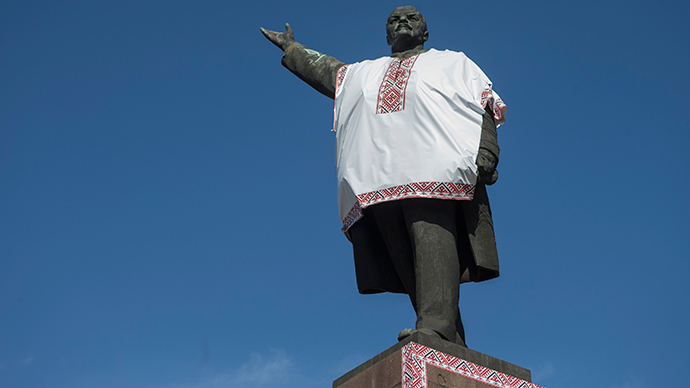 Maksim Suraikin said in an interview with Izvestia daily that the international organizations must react to the Ukrainian laws that came into force earlier this week. These include the law denouncing the communist and national-socialist totalitarian regimes in Ukraine, the law on legal status of fighters for Ukrainian independence in 20th century and the law that regulates access to Soviet archives.
Suraikin told reporters that in his view these laws were clearly limiting the political freedoms in Ukraine and directly violated the norms of the Universal Declaration of Human Rights and the International Pact on Civil and Political Rights.
"Communist parties are officially registered all over Europe and people have the right to freely express their political ideas. In Ukraine, as we can see, the laws are directly aiming to restrict political freedom," he said. The politician also called Kiev's move to equate Communism and Nazism "absolutely absurd," as not a single international court has ever recognized Communism as a criminal ideology, unlike with Nazism.
Suraikin added that the fresh Ukrainian laws were contradicting themselves when they on the one hand condemned the Nazi regime and on the other glorified the fighters of the Ukrainian Insurgent Army, known for their collaboration with the Nazis during WWII.
The Communists of Russia is a minor and relatively young political party that should not be confused with the Communist Party of the Russian Federation (KPRF) – the official heir to the Communist Party of the Soviet Union which holds seats in the State Duma.
READ MORE: 'Slap sanctions on nations that supply weapons to Ukraine' - Communists to PM
You can share this story on social media: