No selfie sticks, comrades! Leftists ask Moscow authorities to ban handheld devices on V-Day parade
Published time: 17 Apr, 2015 10:40
Edited time: 17 Apr, 2015 10:43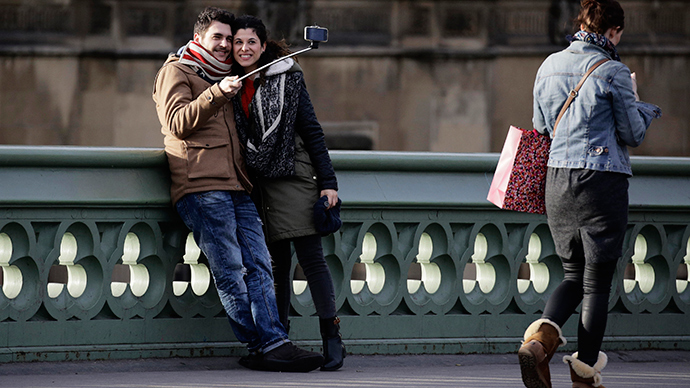 A representative of the minor leftist party has asked Moscow security officials to include handheld monopods, AKA "selfie sticks," in the list of objects banned at forthcoming street celebrations on Victory Day, quoting safety concerns.
The chairman of the Communists of Russia's central committee, Maksim Suraikin, has appealed to Moscow City security Aleksey Mayorov. Communists of Russia is a populist project registered only in 2012. It should not be confused with the Communist Party of the Russian Federation, a major opposition party with parliamentary representation and the official heir to the once omnipowerful Communist Party of the Soviet Union.
In the letter, Suraikin said that selfie sticks, at up to a meter and a half, could be used as a weapon by malcontents and accidentally hurt people in a crowd.
Mayorov replied to the letter in press comments, saying that everyone going to mass events on Victory Day would have to pass through police security points and he considered officers on these checkpoints to be qualified enough to tell the potential dangers of all objects that are carried by visitors, including selfie sticks. For now the restrictions for the mass events are usual – no sharp objects, flammable liquids and glass containers would be allowed.
He also said that the plans for mass Victory Day celebrations on May 9 are being finalized with security structures and political movements that intend to take part in them.
The hugely popular selfie sticks face bans from officials and business all over the world. In Russia, so far they are banned in Moscow's Tretyakov Gallery.
This year's Victory Day marks the 70th anniversary of Russia's triumph over Nazi Germany and its allies. The authorities planned a major military parade with about 15,000 servicemen and hundreds of military vehicles going through the Red Square. About 100 military aircraft will take to the skies. Fireworks will be launched in the evening from 16 sites all over the city.
In total, there are over 2,000 events planned for the day in Moscow alone.
In 1985 a man, later recognized as mentally unstable, doused sulfuric acid at Rembrandt's Danae painting in the State Hermitage museum and repeatedly slashed it with a knife. It took Russian experts over 10 years to fully restore the attacked work of art.