Probe launched into Fox News analyst's 'kill Russians' comment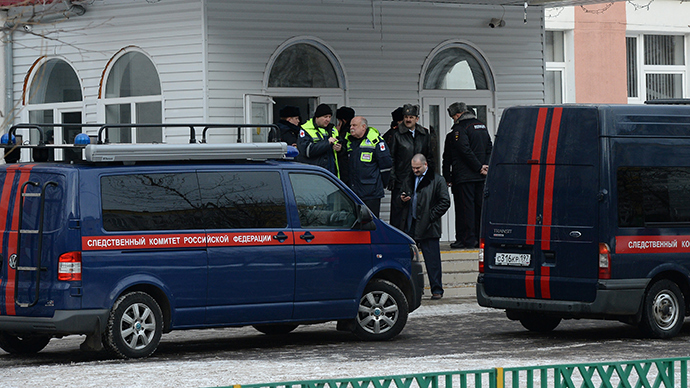 Russia's top federal law enforcement agency has opened a criminal probe into the statement by a retired US Army general, who suggested that the Ukrainian crisis could be settled by "killing Russians."
The criminal case was started against Robert H. Scales on charges of public calls for starting an aggressive war made in the media, the chief spokesman for the Investigative Committee, Vladimir Markin, told reporters Thursday. Under the Russian Criminal Code this crime can carry up to five years in prison.
According to the Investigative Committee, Scales's statement also violated article 20 of the United Nations' International Covenant on Civil and Political Rights, which bans any propaganda of war and instigation of discrimination, hatred or violence.
The statement was made on the US TV network Fox News on Wednesday. The channel aired a segment featuring Scales, a former United States Army major general who now works as a military analyst. Scales said that one solution to the Ukrainian crisis would be to kill the alleged Russian soldiers roaming around eastern Ukraine.
The analyst said that the only way the United States could have any effect in this region was to start killing Russians in large quantities to provoke protests in Russia itself after a great number of KIAs start to arrive from Ukraine. He added that in his view the Ukrainian military themselves simply did not possess the ability to counterattack.
The Russian Foreign Ministry harshly criticized Scale's comments on Thursday. Washington is setting the tone for "shameless anti-Russian propaganda, reiterating each day aggressive statements," said Russian Foreign Ministry spokesman Aleksandr Lukashevich. He also urged the retired US Army general to take notice of the fact that a criminal investigation has been launched against him.
READ MORE: Fox News analyst: 'Start killing Russians' to save Ukraine (VIDEO)
Earlier, Scales published an article in the Wall Street Journal in which he said that President Barack Obama's administration should begin sending the "lethal defensive weapons" to Ukraine and provide the Kiev authorities with American-made Multiple Launch Rocket Systems (MLRS) and train Ukrainian troops to operate them.
Earlier this week, the German ambassador to Washington, Peter Wittig, told the press that President Obama had agreed not to send lethal defensive aid to Ukraine after meeting with German Chancellor Angela Merkel in the White House in February. The diplomat added that the two leaders agreed that it was important to give some space for the diplomatic and political efforts in settling the Ukrainian crisis.
You can share this story on social media: