Upper House moves to restore ties with European parliaments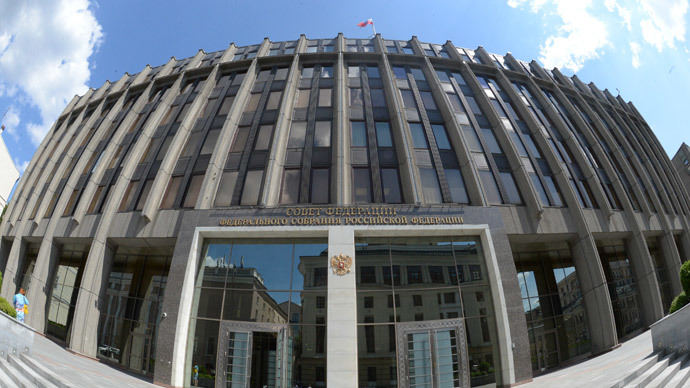 Russia's Federation Council has agreed to restore regular contacts with heads of international relations committees from several European nations and the European Parliament, a top Russian senator has said.
The head of the Federation Council's committee for international affairs, Konstantin Kosachev, told RIA Novosti that progress had been achieved at the recent international conference in Munich dedicated to the peaceful settlement in Ukraine.
The Russian senator also said the Upper House would soon prepare an official suggestion to intensify cooperation and forward it to leaders of foreign relations committees in European countries. A similar letter will be sent to Washington, Kosachev added. The inter-parliamentary contacts could be especially helpful in settling the Ukrainian turmoil and also for solving other acute problems in international politics, including the Syrian conflict, he noted.
Russian Foreign Minister Sergey Lavrov told the press that during the Munich conference, some NATO members expressed interest in continuing dialogue with Russia, with military and space exploration issues on the agenda.
READ MORE: Lavrov: Russia ready to restore NATO contacts as soon as bloc is
Russia is currently not taking part in the main inter-parliamentary body of Europe, the PACE, and several Russian officials have already hinted at the country's possible exit from the Council of Europe next year.
The conflict developed in 2013 and 2014, as Russia opposed the coup d'état in Ukraine that brought the current Kiev regime to power. In April last year, the PACE approved the first anti-Russian resolution, depriving Moscow's delegation of voting rights and banning it from participation in ruling bodies, and monitoring missions till the end of the year.
The Russian State Duma replied with a resolution saying that nations which have repeatedly violated international law, causing thousands of casualties, have no moral right to judge Russia or impose sanctions on it. MPs also said they considered it impossible to resume discussions at PACE while sanctions against Russia are still in force.
Earlier this month, the assembly again voted to strip the Russian delegation of its right to vote and Russian lawmakers once more left the body saying it has lost its credibility as a platform for mature and equal dialogue. They also promised Moscow would focus on other global forums for inter-parliamentary cooperation.
READ MORE: Upper House to analyze expediency of Russia's membership in PACE
You can share this story on social media: