All nations should recognize Islamic State as terrorists - Russia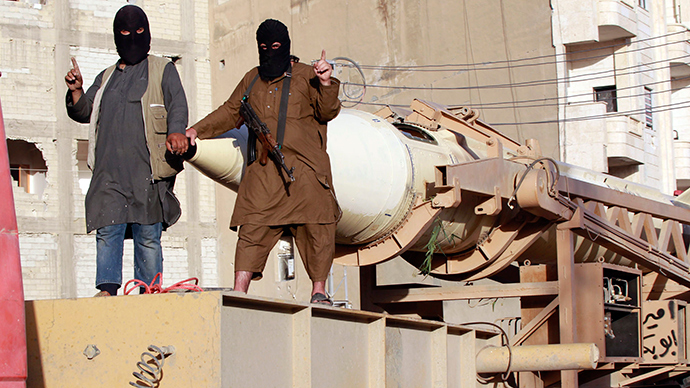 Universal recognition of Islamic State and the Al-Nusra Front as terrorists will be a key step backed up by resolutions of the UN Security Council, Russia's Foreign Ministry said in a statement.
Russia itself has recently listed the Islamic State (also known as ISIL, or ISIS) and the Al-Nusra Front as terrorists, outlawing membership or any support for these organizations under threat of criminal prosecution.
In its statement, released Tuesday, the Foreign Ministry noted that Russia's steps were fully in line with the UN Security Council's resolutions 2170 and 2178 on threats to international peace and security created by terror attacks. As Russia had taken the most active part in the development of these resolutions, it now insists that they are strictly fulfilled, the ministry said.
"Russia's Foreign Ministry is calling upon all countries that have not yet done so to follow Russia's example and put the Islamic State and the Al-Nusra Front on national terrorist lists and ban their activities, as provided for by corresponding decisions of the UN Security Council.
Most world leaders now name the Islamic State as a major threat to humanity. Over the last six months, the group has killed 1,878 people in Syria, mostly civilians, according to British-based watchdog the Syrian Observatory for Human Rights (SOHR).
Around 80,000 militants are estimated to be currently fighting with the IS, and the group continues to recruit jihadists from all over the world. It is also considered the wealthiest of all terrorist organizations, having control of oilfields and refineries with an estimated net worth of $2 billion.
The Al-Nusra Front – a branch of Al-Qaeda operating in Syria and Lebanon – has been overshadowed by Islamic State, but it has also started to make threats to Western nations after the US-led airstrike campaign against ISIS.
You can share this story on social media: