France shows its weakness by scrapping Mistral deal - Rogozin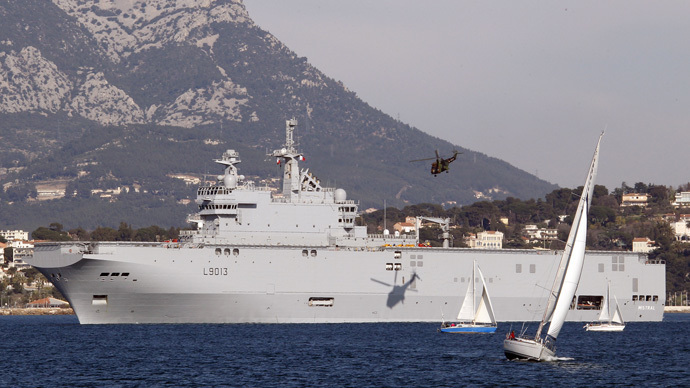 France's refusal to deliver the Mistral amphibious ships to Russia, can't be considered force-majeure, but confirms its geopolitical weakness, says he Russian Deputy PM in charge of the defense industry.
"De Gaulle is turning in his grave"
"No one on our side is going to take seriously any explanations that some conditions are supposedly not ripe enough to hand over these ships to our country. We don't consider it a force-majeure, this is simply a demonstration of France's geopolitical weakness," Dmitry Rogozin said in an interview with Russia 24 television.
"France is giving in to pressure from its NATO colleagues. I think General De Gaulle is turning in his grave now," he added.
Rogozin also said the French shipbuilders' failure to meet their contractual obligations could soon lead to litigation. "We are ready to accept these two ships. But in case something changes our 'combat' lawyers would move in – we would demand either the ship or the money in full. This is not a question of Russia's reputation, but rather of France's reputation."
The Deputy PM said suggestions that the two Mistral ships could be sold to some third countries were absolutely groundless. "This is simply technically impossible," Rogozin stated.
The €1.12 billion contract to build two Mistral class amphibious ships was signed between Russia and France in 2011. The first ship – the Vladivostok – was launched in 2013 and the second – the Sevastopol is planned to be finished in 2015. When the Vladivostok was undergoing sea trials France suspended the handover citing the complicated international situation as well as the Western sanctions against Russia introduced after the crisis in Ukraine and the accession of Crimea into the Russian Federation.
Last week news agencies reported that the 400-strong Russian crew that had been training to operate the Vladivostok left France for Russia.
Russian aircraft must replace foreign imports
The Deputy PM also blasted as "absolutely intolerable" and a "disgrace" the current situation when 80 percent of all long-haul flights by Russian airlines are made with foreign-made aircraft. But the recent change in the economic situation makes it profitable to make and use Russian airliners, such as the Tupolev 204, he added.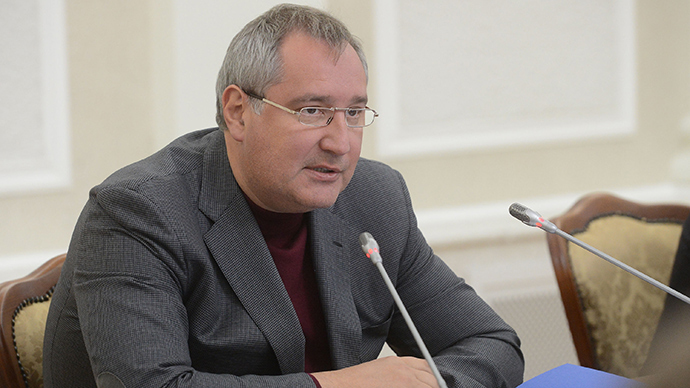 "We will get Sea Launch from USA"
Rogozin's post also makes him responsible for the Russian space program and in an interview he disclosed plans to end cooperation with the United States in favor of BRICS nations, such as Brazil.
In particular, the Deputy PM said that Russia planned to "take back from the USA" the Sea Launch project and develop it together with Brazil. Rogozin also told reporters that there were no plans to use Ukrainian rockets in the new Sea Launch project.
"After what happened in Ukraine it is impossible to talk about hi-tech industry in this country. Anything of this sort has died there. This is the reason why the project was suspended," he said.
Rogozin went on to say that Russian industry could completely satisfy the demand for specialist equipment needed for Arctic Sea exploration, but noted that the restructuring might need time.
"Putin has set an extremely simple and clear task before us – we will not buy any such hardware for developing the shelf resources, we will build everything in our country. Even if we have to postpone the development for a year, but we will supply some hi-tech civilian ships," he said.
Russia is already developing the necessary vessels, such as maritime platforms and LNG tankers and the defense industry will offer assistance to the civilian shipbuilding industry once such a task is set by the country's leaders, Rogozin stated.
You can share this story on social media: