Draft deferment sought for defense industry workers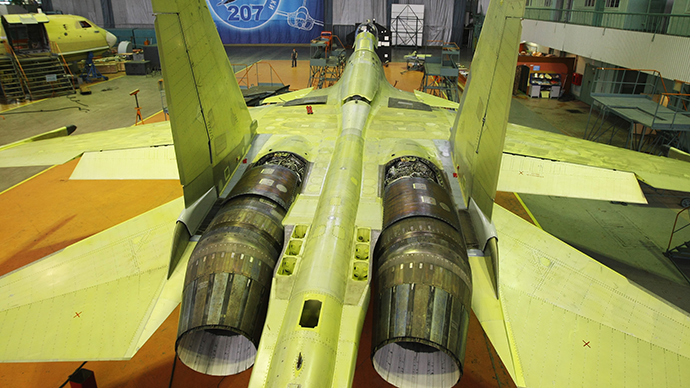 The head of the Russian League of Assistance to Defense Enterprises has drafted a bill that, if passed, will offer a four-year delay of military conscription to those who work in the arms industry and related spheres.
Vladimir Gutenev, who is also an MP representing parliamentary majority United Russia party, has told the press that his initiative was prompted by the severe deficit of trained professionals, adding that he hopes that the move will make key strategic enterprises more attractive for young people graduating from schools and universities.
"I am drafting an amendment to the Law on Education which gives graduates of secondary and high schools, and universities will be given a four-year deferment from military service if they start working in the arms and high-tech industries within three months after graduation," the lawmaker told the Izvestia daily.
Gutenev noted that the measure would allow to overcome the personnel crisis and also help young professionals avoid losing their skills during military service. Adopting the bill would also help saving budget means, he believes.
The lawmaker also said that his bill had received support from the United Popular Front – a centrist political movement supporting President Vladimir Putin and closely associated with United Russia.
Several experts told Izvestia that Gutenev's suggestion reminded them of the rules adopted in the Soviet Union. However, they urged strict control over the execution of the plan, saying that they saw corruption potential in it.
They also said that the new bill needs coordination with another Russian novelty – the so-called 'science companies' introduced in the military forces last year. The companies, of 80 to 100 people each, will work inside higher educational establishments and students and professors will be engaged in scientific projects ordered by the Defense Ministry.
Defense Minister Sergey Shoigu has called the plan "the big hunt for programmers," adding that he used the term in a good sense and that the military needed a great volume of software products in the next five years.
The minister added that there were a great number of tasks that required speedy solutions and noted that he would like to see "a new generation of people who would drive forward military science," pledging to provide such people with everything they needed for their work. The military is especially interested in robots, communications, movable electricity generators using alternative energy sources and also water purification devices.