Nationalist party leader wants parliamentary seats cut by a third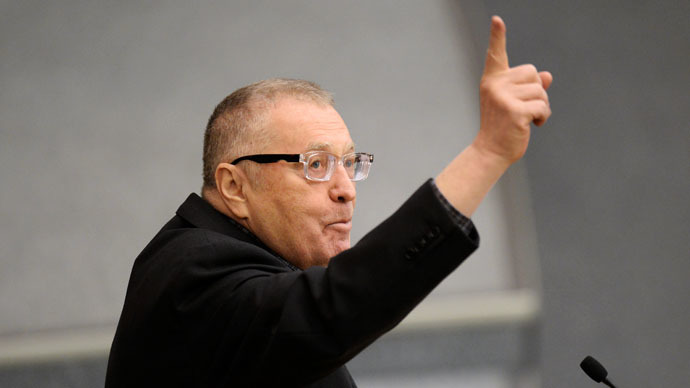 The head of Russia's Liberal Democratic Party is suggesting the number of lawmakers in the country is cut by a third because of the financial situation. Those left would have their salaries cut by 30 percent.
Vladimir Zhirinovsky made this radical suggestion on Tuesday on the LDPR party website.
He estimates running the Lower House of Parliament – the State Duma – costs the state 7 billion rubles (US$87.5 million at current rate) annually, and the Upper House – the Federation Council – costs 8 billion rubles ($100 million) every year. Zhirinovsky said he wants to cut the combined costs to 5 or 6 billion rubles ($62.5 - $75 million).
If the measures do not help Russia to improve the difficult financial situation, Zhirinovsky suggested slashing another 10 or 15 percent off lawmakers' salaries.
There are 450 seats in the State Duma and 170 senators in the Federation Council. The average salary of a Russian lawmaker is 420,000 rubles a month or $5250 at the current rate.
Zhirinovsky is a veteran of modern Russian politics known for his colorful behavior and very creative thinking and legislative motions. In the 1990s his election program was based on a promise that every Russian woman would be with a man, and he handed free vodka and money from trucks during campaigning.
The more recent initiatives from the LDPR leader include; canceling most elections in Russia, annexing most of the former Soviet republics, and a total ban on erotic content on TV. In early 2014 Zhirinovsky announced that his party was introducing a ban on drinking and smoking for its members as well as a minimum four-times-a-year limit on sex.