Russians' approval of West continues to fall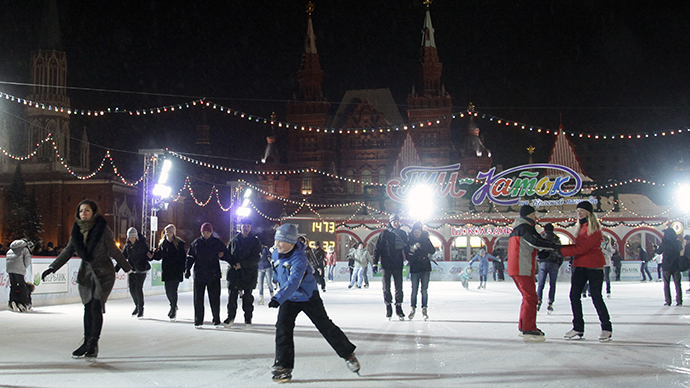 The Russian public has changed its positive attitude towards the US and the EU to strongly negative and begun to name China as the friendliest nation, shows a recent research by an independent polling agency.
According to a poll conducted by the Levada Sociological Center in late November this year the share of Russians who admit to having a positive attitude towards the United States had dropped to 18 percent, compared to 43 percent in January this year. The number of those who said they approved of the European Union's actions had fallen from 51 percent in January to 26 percent in November.
Ukraine's rating among Russians fell from 66 percent to 28 percent over the same period.
In the same research 63 percent of responders said they were concerned by the attempts by Western nations and their allies to isolate Russia. Opinions on the success of these attempts were mixed – 47 percent of Russians agreed that their country already was in isolation and 45 percent disagreed with this claim.
Russians' attitude towards China remained very positive – 74 percent of responders said it was good or very good compared to 77 percent in January this year. Another nation that Russians regard as their friend is Belarus.
Levada's deputy head said in comments to business daily Kommersant that the results of the research demonstrated that an average Russian had started to see China as a country that can be approached as the conflict with the Western nations deepens.
The results of the study are very similar to those in a poll conducted by the VTSIOM center in late September. They showed the number of Russians who think that USA is their country's main foe had grown from 25 percent in 2008 to 73 percent. Ukraine ranked second, with 32 percent compared to 21 percent in 2008. Other countries Russians perceive as hostile are Germany and the European Union in general at 10percent, Great Britain at 9 percent, Poland at 6 percent, and Canada and France at 3 percent each.