Opposition in central Russian city demands preservation of direct mayor elections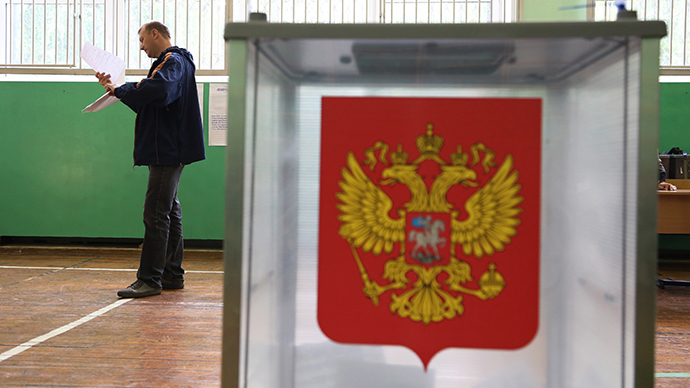 A group of left- and right-wing oppositionists held a rally in the industrial city of Yaroslavl protesting against the plan to cancel the recently restored direct mayoral elections and demanding the resignation of the current regional governor.
The rally had been coordinated with local authorities, and no violations or incidents were registered at the event.
Among the protesters were representatives of the rightist opposition party RPR-Parnas, veteran liberal party Yabloko, and the recently founded party "Communists of Russia" that is positioning itself as leftist but also an alternative to the established communist party, the KPRF. Several regional and city lawmakers also were among the people who attended the rally. Various sources gave the number of protesters at between 300 and 700, while the organizers expected it to be no more than 1,500.
However, major opposition parties, such as Fair Russia and the Liberal Democratic Party refused to take part in the event. KPRF held its own protest meeting with a few dozen participants.
At the rally, about 500 people signed an appeal against the planned cancelation of direct mayoral elections in Yaroslavl and another major city in the region, Rybinsk. The regional legislature will hold a first hearing into the bill suggesting this cancellation on December 12. The sponsors of the motion want to divide the city into six separate districts, each with their own heads who would have almost mayoral powers. The bill also gives the representative powers of the mayor to the speaker of the city legislature and the executive powers go to the hired city manager.
The current situation in Yaroslavl and the mass discontent of the left- and right-wing opposition can be explained, at least partially, by the fact that that the last elected mayor of the city, Yevgeniy Urlashov, is currently in pre-trial custody on multi-million dollar bribery charges. Urlashov was placed under arrest in July 2013.
Protesters claimed in their speeches that by last year's arrest the authorities had de facto stripped Yaroslavl residents of their right for a free vote. They also said that the new amendments would make the situation permanent.
The political reform that reintroduced the direct elections of mayors and heads of regions was launched in Russia in May 2012, after a seven-year break. Before that, governors were chosen by regional parliaments from a list of candidates approved by the president.
In most regions, the polls held under the new rules secured the victory of candidates representing the current parliamentary majority party – centrist conservatives United Russia.