Putin: No pay rise for Russian civil servants in 2015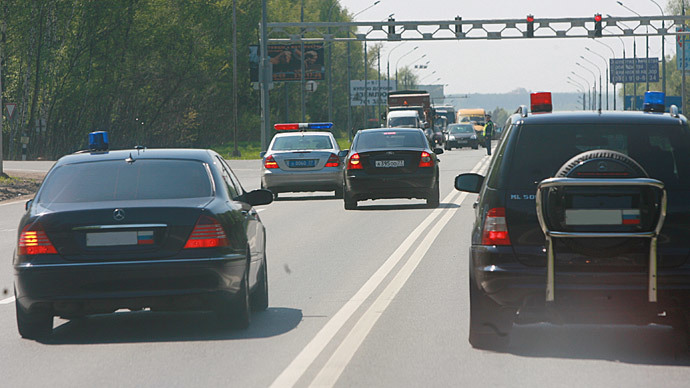 Vladimir Putin has ordered a one-year freeze on civil servants' pay in various state offices, including the presidential administration, in response to the sharp fall of the ruble caused by a plunge in oil prices.
The order, signed by the president on Tuesday, freezes the salaries for all employees in the Russian Presidential Administration, the Government, the Audit Chamber and the central and territorial divisions of the Foreign Ministry.
According to the State Statistics Agency, Rosstat, the average salary in federal bodies of power in the first nine months of 2014 was 96,500 rubles per month, and the average salary in the country over the same period was 31,600 rubles per month. The average salary in the Presidential Administration amounted to 216,400 rubles, and in the government it was 200,400 rubles. Over the same period the average exchange rate was about 34 rubles to the US dollar.
The explanatory note to the order reads that the salary for the civil servants mentioned in the document had been earlier adjusted ahead of inflation and there was no need to do it again.
The letter also notes that people who work in the budget sector of the economy will have their salaries indexed next year. The federal budget has 80 billion rubles (about $1.6 billion at current rates) reserved for this purpose.
Also on Tuesday, officials from the Ministry of Economic Development said at a press briefing that they decided to raise the forecasted mean ruble rate against the US dollar in 2017 to 49 rubles per dollar from 37.7 rubles per dollar. The Central Bank's vice president, Kseniya Yudayeva, said Monday that inflation in Russia is likely to exceed the 9 percent threshold and in the first quarter of 2015 it could reach 10 percent.
The adjustments were made in view of falling oil prices and last week's decision by the Organization of Oil Producing and Exporting Countries (OPEC) not to fight this by introducing additional production quotas.