Russia seeks international PACE group to probe crimes against humanity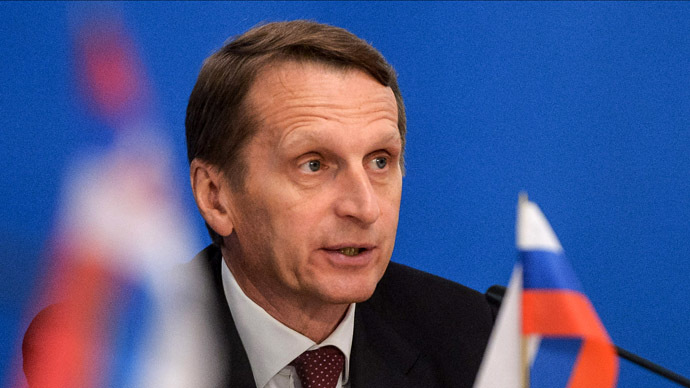 The State Duma speaker has confirmed Russia's PACE proposal to launch an international panel to investigate crimes against humanity in Europe, such as the tragedy in Odessa or mass executions of civilians near Ukraine's Donetsk.
Sergey Naryshkin reiterated the suggestion at the meeting with members of PACE's Presidential Committee in Moscow.
He noted that specific crimes against humanity requiring urgent attention included the tragedy in Odessa, Ukraine, in May this year in which dozens of people were burned alive by nationalist radicals for demonstrating their disagreement with the February coup in Kiev.
"Among such crimes we also list a mass execution, mass graves found near Donetsk, mass graves of civilian citizens," RIA Novosti quoted the parliamentary chief as saying.
He also called upon all PACE officials not to follow Ukraine's example and stop building the "walls of distrust" in Europe.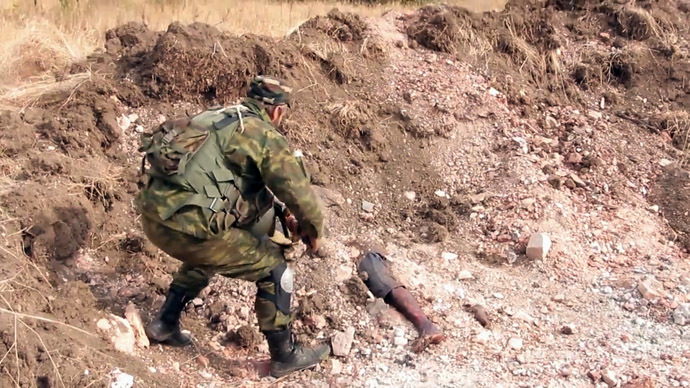 "We all need a motivated dialogue through various international bodies and first of all on the basis of the Council of Europe. We need no new walls of distrust, especially during the year when the whole world is celebrating the 25th anniversary of dismantling the Berlin Wall," Naryshkin told his guests. "The world must not follow the example of Ukraine that had already announced the creation of a new European wall and actually started to build it," he added.
"Digging moats and installing barbed wire fences in the modern world is insane," Naryshkin said.
In mid-October, Russia's lower house passed an address to international organizations, and national parliaments and governments, calling on them to investigate crimes against civilians in southeastern Ukraine, and to step up efforts to find a peaceful settlement in the region.
The proposal drew special attention to the mass graves recently discovered near Donetsk. Russian MPs say that the bodies belong to victims of pro-Kiev forces, and are calling on the international community to give an unbiased assessment of the activities of those who committed the crimes against civilians, and those who gave orders in Kiev and financed the punitive units.
You can share this story on social media: