Putin promises support to Afghanistan after ISAF withdrawal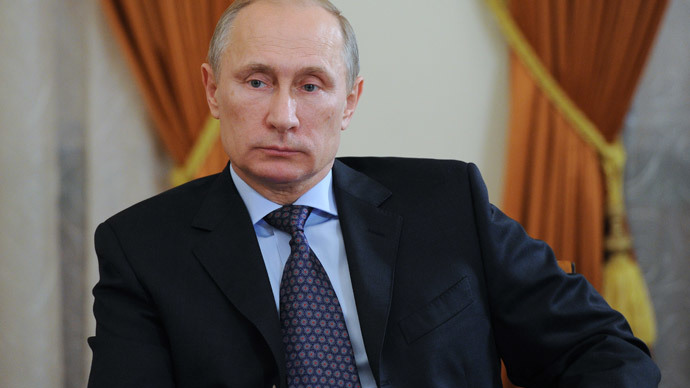 The people of Afghanistan can count on Russia's support if the situation in the country gets complicated following the withdrawal of the international security assistance force, Russian President said at a meeting with foreign MPs.
"We understand that the withdrawal of the international military contingent will not make the situation easier. But in case of necessity we will be ready to lend our friends in Afghanistan a shoulder to lean on in order to keep the situation in this country stable and with perspectives of development," the TASS news agency quoted Vladimir Putin as saying on Thursday at the meeting with members of the Parliamentary Assembly of the Russia-led military-political bloc the CSTO.
CSTO (Collective Security Treaty Organization) unites Armenia, Belarus, Kazakhstan, Kyrgyzstan, Tajikistan and Russia with Afghanistan and Serbia holding observer status in the group.
The Russian leader said whole World is currently following the development of the situation in Afghanistan, including the nations that fall into the CSTO zone of responsibility.
"We wish the people of Afghanistan the best of luck in normalizing the situation in their country," Putin said.
Russia has cooperated with the International Coalition of Forces in Afghanistan under the Russia-NATO cooperation agreement ratified in mid-2007. It allows the Western military bloc to use Russian territory to transfer its cargo and forces, including heavy weaponry and combat aircraft.
In 2011 the coalition asked Russia for help in the withdrawal of troops and equipment from Afghanistan. Russian authorities agreed and a dedicated logistic center was built near the city of Ulyanovsk, but later both Russia and NATO decided against using the hub because of excessive maintenance costs.
You can share this story on social media: