Putin's rating falls below 50 percent in September - poll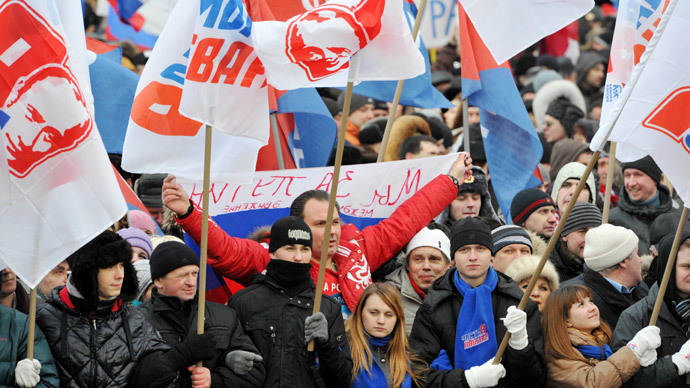 After reaching an all-time high in August President Putin's approval rating has fallen in September according to the latest research. The Kremlin says it is a natural fluctuation.
According to the influential independent pollster Levada, 49 percent of Russians said they were ready to vote for Putin should a presidential election be held next weekend. In August he was polling 57 percent – the highest in history. Regardless of the share of supporter in society Putin has topped the presidential ratings since his election as president in 2012.
Vladimir Putin's press secretary and deputy head of the Presidential Administration, Dmitry Peskov, told reporters that changes in public mood were a normal thing.
"Ratings are not some sort of a constant, but a figure that is subject to fluctuations. Putin's rating achieved considerable heights and it is now fluctuating on this level," the TASS news agency quoted Peskov as saying. He added that ratings were not topping the list of Putin's interests or the everyday agenda of his administration.
Deputy Director of the Levada pollster, Aleksey Grazhdankin, told reporters that the current dive was normal. He said a fall in two polls in a row could be reason to worry, but in late October, when the research was released, it was too early to suggest this.
The Levada Center looked at Russians' opinion of President Putin's performance as leader. The study released in mid-October showed the average mark given to Putin by citizens was 7.33 out of 10. This figure has been higher only once before – a mark of 7.49 reached in January 2008 at the very end of Putin's first two terms as president.
Seventeen percent of all respondents think Putin deserved the top mark – 10 out of 10 – for his work.
In the same research, the overwhelming majority of respondents denied that the president's popularity was turning into a personality cult. Only 19 percent said they had noticed features resembling a cult, compared to 27 percent a year ago.
You can share this story on social media: