Bill to allow private military contractors submitted to Russian parliament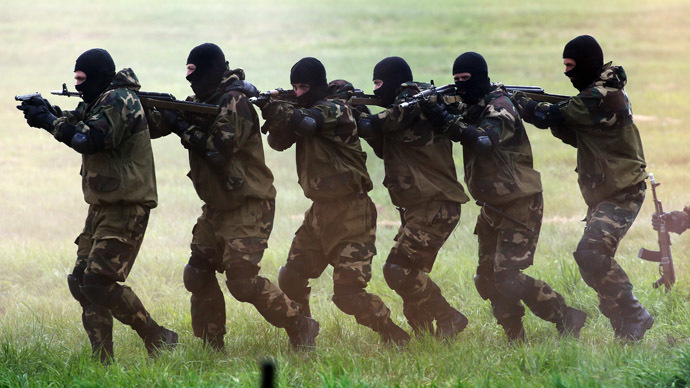 A leftist lawmaker has drafted a bill that would allow private military and security companies to operate inside Russia and beyond its borders.
MP Gennadiy Nosovko of the center-left party Fair Russia told reporters the bill has been prepared on the basis of foreign experience. He said the operation of private military and security companies across the globe has been very successful. "Not only are they making very serious money, billions of dollars, but they actively show up on the geopolitical level. They have been spotted in the Middle East, and now we can see their presence in Ukraine," the RIA-Novosti news agency quoted him as saying.
"We must also create something that could use our military veterans who are ready to execute military and security tasks, including abroad," Nosovko added.
The bill in its current form contains guarantees for the employees of private military companies and some restrictions. The MP stressed that it was wrong to associate the bill with mercenaries as mercenaries are by definition law breakers, while legal military contractors are not.
If the bill gets passed Russian military contractors would be banned from any activities that seek to displace a government or undermine the constitutional order in any state, destroy a nation's territorial integrity or capture foreign territory. Also, the private military firms will be punished for selling weapons without a special license.
Nosovko's motion is the first bill on private military companies that has made it to parliament, even though there have been similar suggestions.
In July this year two lawmakers from the parliamentary majority caucus United Russia said in a press interview that they had also prepared a bill that would grant private military companies broad rights, but also give the control over them to the Defense Ministry that would use them for immediate response to various threats.
One of the sponsors said that according to his estimates, about half a million Russians wanted to work for private military firms, but the future law would introduce strict selection criteria and the number of people who would be allowed to work would only be in the tens of thousands.