Lawmakers target ISIS propaganda on Russian social networks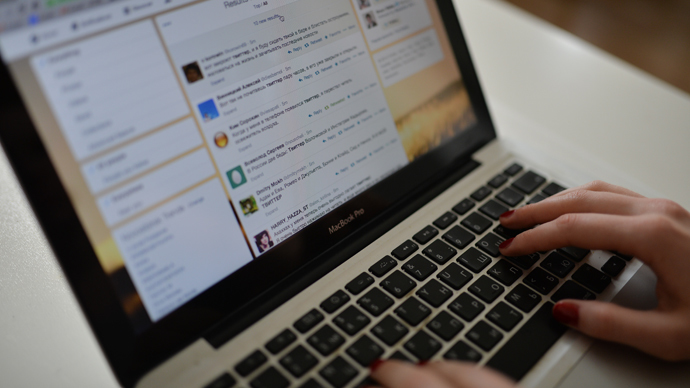 Russian MPs are asking prosecutors to block Islamic State (IS, formerly ISIS) films on Russian websites and social networks to prevent the spread of radical Islamist ideas, along with citizens' involvement in terrorist activities.
Roman Khudyakov of the Liberal Democratic Party has sent an official letter to the Prosecutor General's Office asking the law enforcers to take measures against the 'Clanging of Swords' and 'Flames of War' propaganda films distributed by the IS. Khudyakov suggested that these films be recognized as extremist and access to them on Russian territory be blocked. The MP noted in his letter that the materials pose a real threat to the Russian state and community as they promote radical Islamist ideas and lead to Russian citizens' involvement in illegal militant groups.
The propaganda movies mentioned by the lawmaker first appeared on the internet in September, but are already widespread on the Russian segment of the internet and some copies even have Russian subtitles.
"The group that call itself the Islamic State has already captured one third of the combined territory of Syria and Iraq. Using Islamist rhetoric they are killing all who disagree with them, they massacre Christians and Kurds," Khudyakov said in an interview with popular Russian daily Izvestia.
"Of course we understand that this group initially received support from the United States because they fought with [Syrian President Bashar] Assad, but their game ended in creating a new monster. Now IS militants are threatening Russia, they make propaganda videos that are freely distributed on the Russian internet. For our part it would be unwise to remain indifferent and allow these reels to turn Russian into zombies," the MP added.
Last year, an IS commander, Tarkhan Batirashvili, posted a video with threats against Russian people and leaders in which he claimed that about 1000 Russian speakers were fighting in the ranks of the group.
MP Viktor Vodolatsky (United Russia) who sits on the State Duma Committee for Defense, supported the idea and noted that apart from banning materials that promote terrorism, Nazism and violence in general, the authorities must launch an "antidote" in the form of videos promoting humanitarian values, like family or patriotism.
You can share this story on social media: