President orders limit on foreign ownership in Russian mass media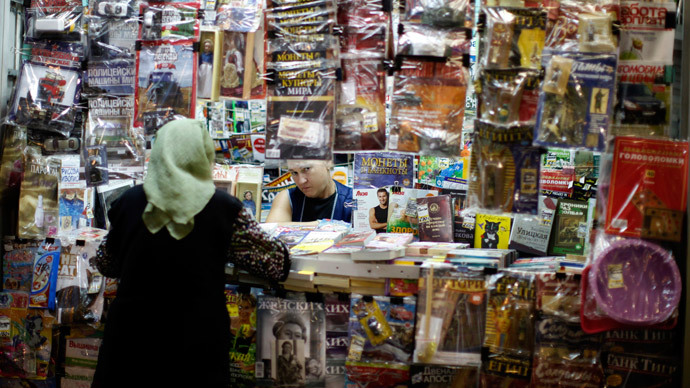 Vladimir Putin has signed into law a bill, which sets the maximum foreign stake in Russian mass media companies at 20 percent.
The law will come into force on January 1, 2016, and media companies must submit reports on their stockholders before February 15, 2016.
The bill was drafted by opposition MPs in September and passed by parliament very quickly. Apart from lowering the maximum share in Russian mass media companies allowed for foreign citizens and firms from the current 50 percent to 20 percent, the draft bans foreigners from being founders of Russian mass media companies. The same restrictions apply to residents without citizenship and Russians who have citizenship of other nations.
There are exceptions for media derived from state-level international treaties, like Mir television, which was founded jointly by several CIS nations.
The sponsors of the motion said the main reason behind it was the desire to provide maximum information security. They also noted that the 20 percent limit was chosen because a 25 percent share would enable a powerful veto possibility, allowing its owners to exert serious influence on the information policy of any media outlet.
"Those who own information own the world. It is obvious that when foreigners enter the mass media market of any country they practically gain access to people's minds, to forming public opinion. And we must draw a clear line here – what are the reasons behind such purchases? Do they want simply to do business or do they want to enforce their policies and to change the situation inside the country?" asked MP Vadim Dengin of the nationalist LDPR caucus.
Russian rights activists criticized the law during the parliamentary debates. The head of the Presidential Human Rights Council, Mikhail Fedotov called it "useless" on Wednesday, claiming that a trained lawyer would have no problems in bypassing it. "I think that nothing good can come from this law, but there is no harm from it either," the Interfax news agency quoted Fedotov as saying.
The new Russian law is in line with international practice as many countries in the world have already protected their informational space from excessive foreign influence. For example, Australia has set a 30 percent limit of foreign ownership in national mass media and Canada has a law limiting foreign ownership in electronic mass media by 46 percent. The United States allow foreigners to control not more than 25 percent of American TV and radio stations, while Japan has set this limit at 20 percent. France will not allow non-EU citizens and companies to possess more than 20 percent of its mass media. In the UK, the shares of foreign stockholders in mass media corporations cannot exceed those owned by British investors.
Current foreign ownership in Russian mass media is fairly high, especially in the magazine and newspaper business where 60 percent of companies have significant foreign shareholders. Some printed media companies are owned by businessmen, who hold dual citizenship, and these individuals will, under the new law, become ineligible to continue as owners.