MP urges 'nationalization' of Google over security fears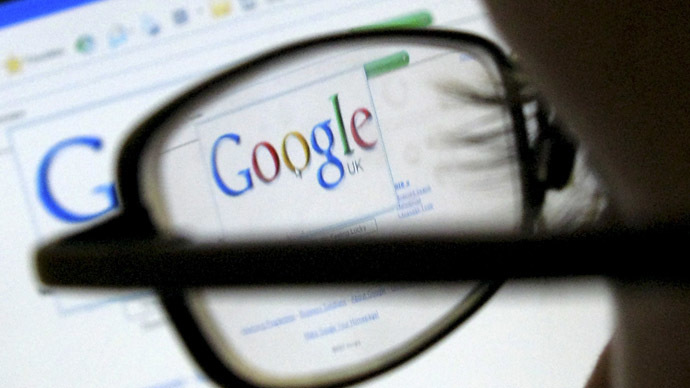 A ruling party lawmaker has said he will press for Google to register a subsidiary in Russia and comply with all Russian laws after uncovering the software giant's alleged cooperation with foreign security services.
"We hold that in due time we must see the nationalization of Google, meaning that Google's operations concerning Russia must fall under Russian jurisdiction and competence," MP Yevgeny Fyodorov of the parliamentary majority caucus United Russia told a press conference on Tuesday. This will mean national control over the legal entity and all the company communications, the lawmaker explained.
Fyodorov wants Google to register a subsidiary in Russia by the beginning of 2015.
The MP said the Russian Federation would now face a long period of foreign aggression and that it must prepare all its defenses, including those in mass media and information. He added that the authorities must gradually transfer the control of all sensitive internet resources in the country to Russian specialists' control. This would assure that Russian laws are observed in full and also give a boost to the hi-tech sector of the economy, Fyodorov said.
Earlier this month the lawmaker told reporters he planned to ask Russian police and prosecutors to investigate Google's alleged ties with the Ukrainian special services and possible leaking Russian citizens' personal data. He also accused Google of taking "an openly anti-Russian position," and added that he possessed information that Google had signed a cooperation agreement with the Ukrainian special services, in particular the Security Service of Ukraine or the SBU.
Fyodorov accused Google of direct propaganda as the company logo was yellow and sky blue – the colors of Ukrainian flag – on Ukraine's Independence Day.
In April this year Russian Senator Lyudmila Bokova wrote to law enforcers requesting a probe into Google's policies, claiming that the company's new terms of service violate the national law on personal data by allowing it to automatically scan users' content, including emails.
After Edward Snowden disclosed the scale of NSA surveillance of people all over the world Russian MPs suggested that the government should immediately change all civil servants' working contracts and ban them from using popular internet services and social networks registered in the United States, including Google.