Russian senators cancel official US visit, plan to cut links with 'hostile' EU states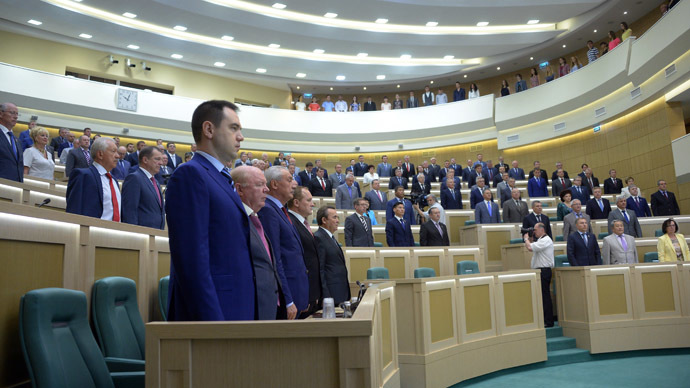 Russia's Federation Council will boycott a scheduled business roundtable with US Senators next month, and has voiced intentions to stop co-operation with all sanction-supporting EU parliaments.
The decision by members of the upper house to stay away from the October 14-15 summit in New York was voiced by the Council's International Affairs Committee to Izvestia newspaper. The forum was to give leading politicians and businessmen the chance to discuss "market conditions, complicated geopolitical relationships, and regulatory developments in Russia."

"Inter-parliamentary relations with the US have never been great. And today attempts to respond to any opportunity to suddenly say hello to Americans appear to be inappropriate after our former colleague - a senator, who today leads the US - described the Ebola virus as the world's threat No. 1, and Russia as threat No. 2," said the deputy chairman of the committee, Andrey Klimov, referring to a recent speech by Barack Obama.

Klimov said that Russian parliamentarians would not be barred from holding individual meetings with US officials.

The move appears to be part of a wider drive to restrict official contacts with Western parliaments, which Vladimir Dzhabarov, the acting head of the International Affairs Committee, said had been "fruitless" in recent times.

Igor Morozov, another senator, pointed the finger at Washington.

"We have no understanding of how to develop dialog with EU parliaments, which are being artificially restrained by the Americans," he told Izvestia.

"Instead, the impending creation of the Eurasian Union will give a powerful stimulus for the financial, industrial and economic development of the region."

The State Duma has also proposed a legislative initiative to reduce Russian deputies' foreign contacts.

According to a law proposed by the Communist MP Vadim Solovyev, any Duma member who decides to go abroad when parliament is in session, other than on a sanctioned work visit, must obtain permission from the speaker. Solovyev said that those who fail to comply will be subjected to increasing punishments, up to having to give up their seat in the house.

Medical trips, and holidays during parliament recess will not require special permission.

While the legislation can be seen within the context of the sanctions-fueled stand-off between Russia and the West, Solovyev also said the measure offers a means of targeting parliamentarians who have used lengthy foreign stays to weather over legal troubles at home.

Outspoken opposition deputy Ilya Ponomarev left the country after being ordered by a court to repay 2.7 million rubles (approximately $70,000) for failing to adequately complete a series of lectures for a hi-tech incubator. Ponomarev, who publicly criticized Russia's stance on Crimea, says he is a victim of political persecution.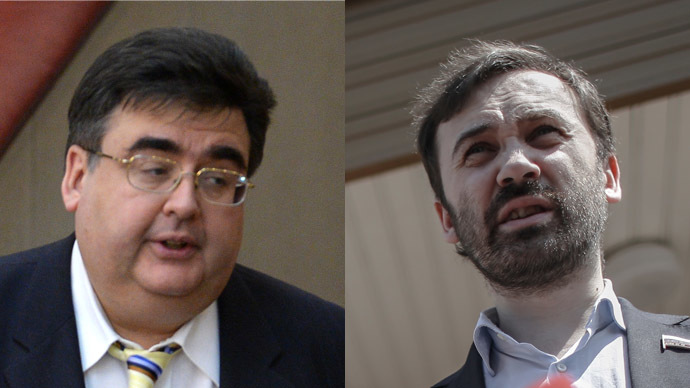 Longtime MP Aleksey Mitrofanov also suddenly left the country in the summer, after his parliamentary immunity was removed, and says he has been undergoing medical procedures abroad ever since. The parliamentarian stands accused of extorting $200,000 from a businessman, in cahoots with police and court officials last year.

Other Russian officials, including police and army officers, have already been warned off making trips to countries with which the US has an extradition agreement, following the decision of Crimea to leave Ukraine and become part of Russia.