Russian watchdog to force dithering Facebook, Twitter & Google to register as mass media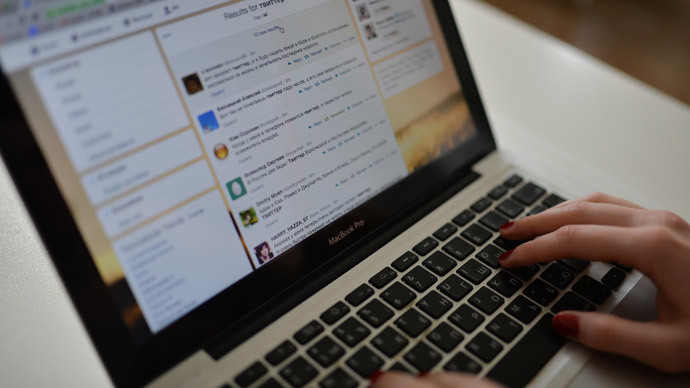 Russia's mass media and telecom watchdog Roskomnadzor has sent out a legal notice to leading Western social networks, informing them that they must comply with the terms of a controversial online media law passed last month.
"We will force them to follow the law, one way or another," Maksim Ksenzov, the deputy head of Roskomnadzor, told Izvestiya newspaper.
"Western social networks have been talking among themselves, and consulting their Californian lawyers. We have also been holding discussions with them, and we have purposefully not rushed them."
According to the August amendment, any online author with a daily readership of over 3,000 must register with the watchdog, and follow the same rules as established broadcasters and newspapers. This means bloggers must use their real names and are legally responsible for the content they publish.
Facebook, Twitter and Google, which operates its Google+ social network, all fall squarely under this law, each providing a broadcasting platform to thousands of users.
Additionally, the hosting platform of any mass media must store any information concerning its users, apart from their private correspondence, on Russian-located servers for six months, and to present them to state security agencies upon request, without a court order. While initially the relocation of personal data servers to Russia had to be completed by September 2016, on Wednesday the State Duma moved the date forward to January 2015 – just over three months away.
So far, these giants have not changed their operating procedures in accordance with the new law.
"If they do not abide by the law, we will have to use administrative measures against them," said Ksenzov. "But we feel that they are preparing to, and want to comply with, the law."
Potentially, first-time violators face fines of 500,000 rubles (about $13,000) – a trivial sum for companies that have millions of users in Russia. But sanctions for repeated violations give Roskomnadzor the authority to block access to the networks altogether.
"I am sure a compromise solution will be found for dealing with international companies. All sides here are interested in a positive outcome," said Sergey Grebennikov, from the Russian Association for Electronic Communications, an industry group.
You can share this story on social media: