Russian govt to protect anti-corruption whistleblowers – report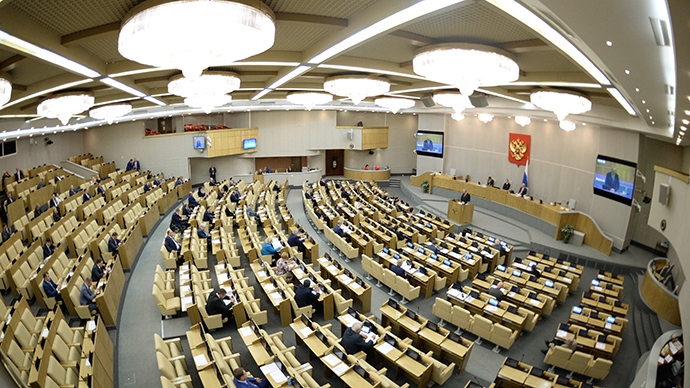 Russia's State Duma plans to widen legal protection for people who help fight corruption among state officials, reporting the cases to police or the media. The bill is currently in the works, Izvestia reported.
The amendments to the existing anti-corruption law have been suggested by MP Ilya Kostunov, of United Russia, who's a member of the lower house of parliament's security and anti-corruption committee.
According to Kostunov, many people who report cases of corruption within their work environment are forced to quit their jobs by their bosses. The new bill should help protect these people, the deputy says.
"There is a presidential decree that enacts protection for those who report corruption cases. According to this decree, anti-corruption fighters can only be fired by a prosecutor's order, and they should also be guaranteed free legal assistance. But these rules are widely being flouted," Kostunov said.
The suggested amendment includes sanctions against managers who penalize anti-corruption fighters. If someone who reports lawbreakers is mistreated for that at work, the boss – no matter how high-ranking – should be fired. Similar articles are included in anti-corruption laws in the United States and Canada, where those who act against informants are held criminally responsible, the sponsor of the new Russian law said.
In Russia, if a person loses their job for reporting corruption, he or she can get their job back by going to court, and can claim compensation. "But this money does not come from the boss's pocket, so it doesn't bother the offender," the deputy pointed out.
At the same time, according to the existing law, state officials who are under suspicion of corruption can only be fired for a "loss of confidence," which is not enough to launch a criminal case. Failure to submit tax statements, extra business activity or management of foreign non-profit enterprises by such officials adds to them being under suspicion.
In 2013, President Vladimir Putin announced a campaign to fight officials of any rank or political views involved in corruption. Over 7,500 anti-corruption cases based on Federal Security Service (FSB) materials have since been launched.
You can share this story on social media: