Nation readies for record-breaking Election Day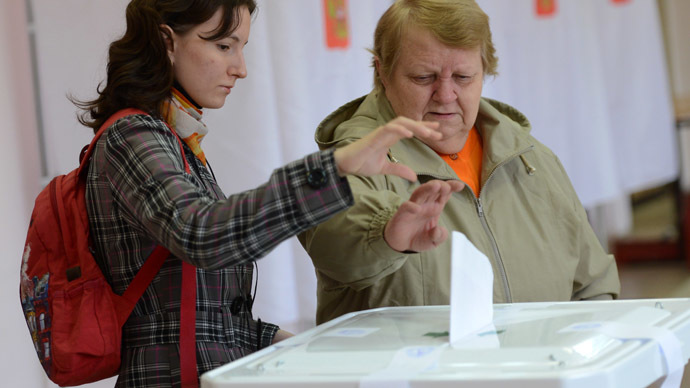 On Sunday, Russian voters will elect 30 governors and 14 regional legislatures, as well as city and town mayors and municipal deputies, in about 600 campaigns in 84 Russian regions.
The single Election Day will be held for the first time ever in the regions of Crimea and Sevastopol. A representative of the Crimean elections commission told reporters on Friday that a total of 803 candidates and 12 parties had been registered for elections of all levels, including those into the State Council of the Crimean Republic – a regional legislature with 75 seats.
Authorities have prepared ballots in three languages – Russian, Ukrainian and Crimean Tatar, and voters will be identified by their Russian and Ukrainian IDs, as well as old IDs issued in the USSR.
According to the Central Elections Commission, 111,000 candidates and 63 political parties are registered for elections at all levels in mainland Russia.
The commission's deputy head, Leonid Ivlev, noted that over 650,000 people took part in the early voting in remote and hard-to-get areas or for other personal reasons.
Earlier this week Ivlev told reporters that state monitors have not registered any major violations during the campaigns, especially compared to last year, when the commission had to cancel the results of early voting in Central Russia's Volgograd Region.
"This proves that the Central Elections Commission has significantly increased the control over the work of regional commissions," he told journalists.
Commission Chairman Vladimir Churov, however, said in a television interview this week that regional branches of the body had received about 650 complaints over alleged violations committed in the course of elections campaigns. Churov noted that the number is slightly higher than the last year's, but connected this with a larger number of running candidates and parties.
About 180,000 police, 8,500 Interior Ministry servicemen and over 21,000 volunteers will be taking care of security and order during the polls.