Duma takes steps to outlaw alcoholic energy drinks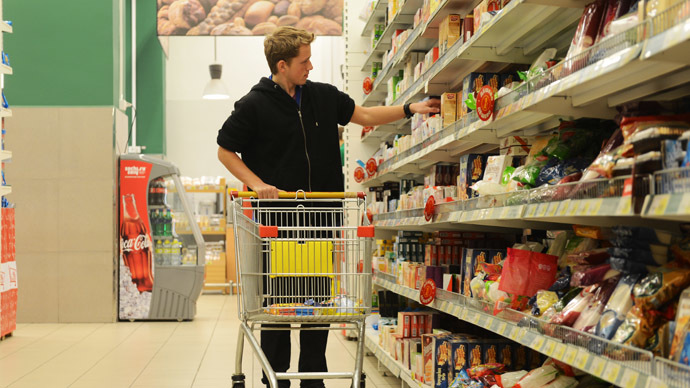 Russian lawmakers are seeking to revive a bill banning the sale of all low alcohol energy drinks after President Putin voiced his support for the idea.
Initially the ban was suggested in March 2013, but hearings were postponed because of negative reviews from the government and the Lower House healthcare committee. Experts claimed it would contradict the regulations of the Customs Union – the economic bloc uniting Russia, Belarus, and Kazakhstan, and changing the bloc's technical regulations was outside the powers of the Russian parliament.
However, in August this year Vladimir Putin raised the issue during a meeting with Lower House lawmakers and said that he supported the idea to outlaw the drinks. "My position on the issue is most close to yours. I would not like it to sound as if we are going to ban everything in Russia starting tomorrow, but I would take more resolute action than before," Putin said.
Forty State Duma deputies headed by Nikolai Levichev of the Fair Russia caucus have prepared an amendment to the bill that allows the production of low alcohol energy drinks in Russia but forbids their sale inside the country.
In an interview with the popular Russian daily Izvestia Levichev said that the sponsors of the bill hoped that other members of the Customs Union would also take steps to ban alcoholic energy drinks as the products are extremely harmful to the population.
The head of the Healthy Choice public movement, Aleksandr Korsunov blamed the delay in dealing with the problem on the alcohol lobby in the parliament, and promised that as soon as the bill is submitted to the Duma his group would support it with rallies and other public events.
Several Russian regions have already taken such steps. In 2012 the Federal Anti-Monopoly Service sued the authorities of the Krasnodar Region over its own ban, but a court has ruled it lawful.