Veteran Russian nationalist demands Obama be stripped of Nobel Peace Prize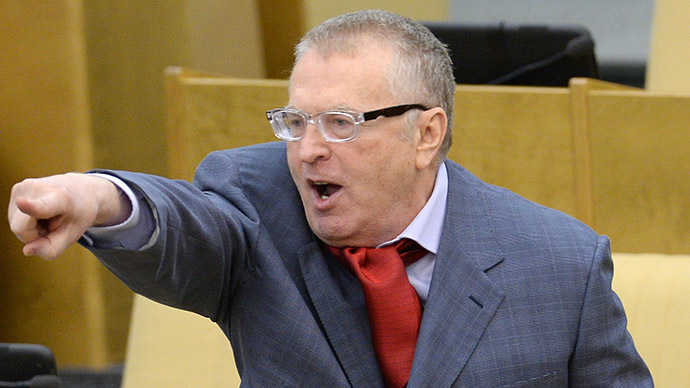 Russia's Liberal Democratic Party will press for depriving President Barak Obama of the Nobel Peace Prize on the grounds that the US leader is disgracing the award by organizing wars instead of fighting for peace.
The statement, posted on the party's website, quotes its leader Vladimir Zhirinovsky as saying that the fact that the Peace Prize was given to Obama in 2009 caused bewilderment from the very beginning – the award went to the man who had occupied his post for less than a year and had not claimed any real achievements.
"Usually the Nobel Peace Prize is handed to people who fought for peace for 20, 30, 40 or 50 years, who did prison time. This man has not moved a finger. And in recent years he has organized wars. Ukraine is in flames, the Mideast is troubled, and there are problems in Afghanistan. Throughout his term in power – not a single peacekeeping operation; we see only death, aggression and refugees. The Peace Prize should be recalled immediately to avoid disgracing of the award!"Zhirinovsky stated.
The Russian politician added that he himself had worked in the Peace Committee and previously the whole world had been proud of Nobel laureates. He noted that giving the Peace Prize to Obama "had done huge damage" but the mistake could still be corrected.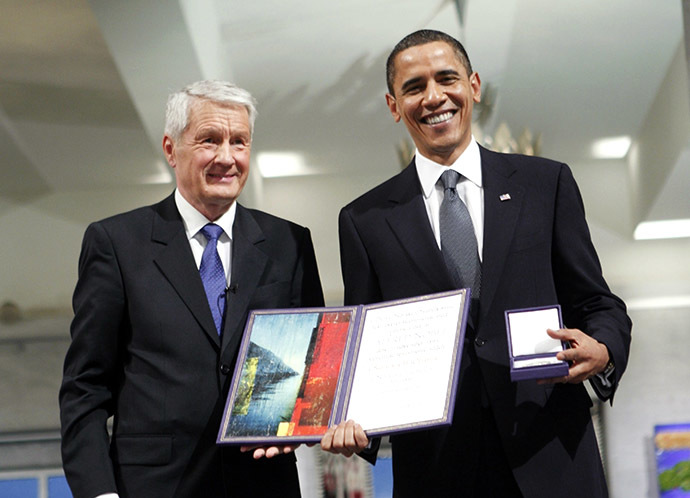 Zhirinovsky, who has headed his populist-nationalist party since Perestroika, is one of the oldest and most experienced politicians in Russia. He often makes flamboyant statements generally perceived as blatant attention seeking, but some of his suggestions actually make it to the legislature.
The suggestion to strip the US President of his Nobel Peace Prize was voiced earlier by Russian politicians and public groups. In November last year, two major military-related NGOs, Officers of Russia and Soldiers' Mothers, addressed the Nobel Committee with a request to evaluate Obama's inhumane statements about drone warfare – the US President had reportedly told his aides that he was "really good at killing people" while evaluating drone strike results.
In March this year, Russian senator, Lyudmila Bokova, asked the Nobel Committee to annul Obama's peace prize claiming that the double standard policy of the US administration helped develop the political crisis in Ukraine.
However, the statutes of the Nobel Foundation forbid the revoking of prizes as well as any appeals against Nobel Committee decisions.