Justice Ministry drafts motion banning officials' cooperation with 'foreign agent' NGOs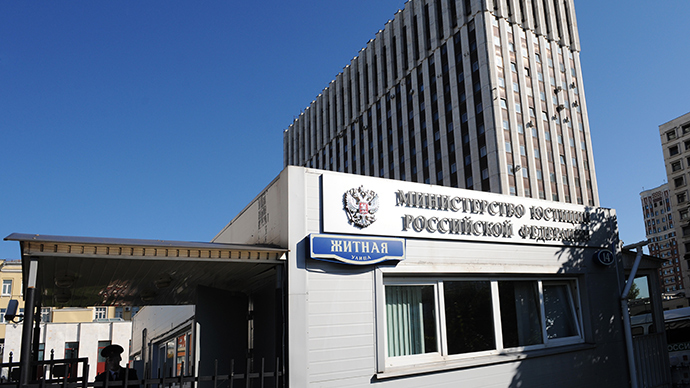 Russian Justice Ministry proposes a ban on all civil servants from participating in NGOs which have been recognized as foreign agents, and on traveling abroad at the expense of any foreign organizations.
The draft law, published on the official information website for public discussion, includes amendments to the 'Law on Foreign Agents' as well as to the basic 'Law on Municipal Service'.In it the Justice Ministry seeks to ban all Russian civil servants from participation in 'foreign agent' groups or even nominally stay in the governing bodies of such organizations. The officials would also be banned from foreign trips if such trips are funded by foreign governments or groups, international organizations and even private persons who are not Russian citizens.
The other part of the draft details the documents that non-profit organizations need to include in annual official reports.
Russia introduced the 'Law on Foreign Agents' in late 2012. The law obliges all NGOs that receive funding from abroad and that are even partially engaged in political activities to register as foreign agents under threat of substantial fines.
The act caused a lot of complaints from activists and Human Rights officials who accused it of labeling the groups and warned of possible sharp cut in foreign funding of the sector. In reply Russian officials, including President Putin, have repeatedly emphasized that the law contained no sanctions against foreign-funded organizations and only sought to better inform the Russian public, and especially voters, of the possible motives of various participants in the political process.
Several NGOs have also attempted to start a legal battle, but in April this year Russia's Constitutional court ruled that the Foreign Agents Law cannot be considered discriminative as it ordered no punishment or repressions against the groups that are assigned such status.
In early 2013, Russian law enforcers launched a nationwide inspection of NGOs and established that 650 various Russian groups received a total of $1 billion of foreign funding in the first four months of 2013 alone.
You can share this story on social media: