Chechen leader blasts Israel's 'unjustified cruelty' towards Palestinians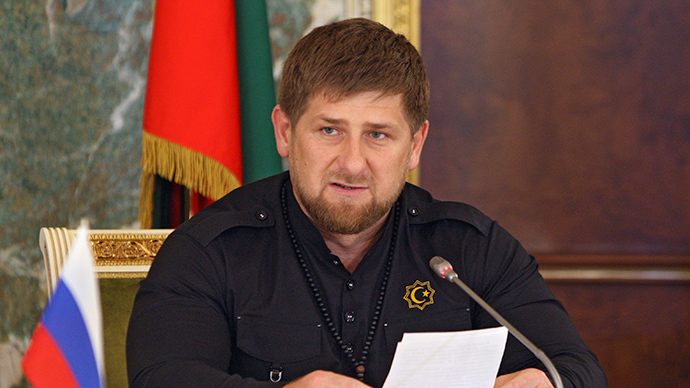 Ramzan Kadyrov has expressed condolences to the victims of Israeli attacks on Palestinians and emphasized that the USA and Europe were turning a blind eye on this policy of "state terrorism."
The head of the Chechen Republic published an extensive statement on latest political events on his social media of choice – the Instagram. Kadyrov spoke out after Israel stepped up its 'Protective Edge' ground operation in Gaza Strip on Sunday.
According to Gaza Health Ministry's official release, a t least 425 Palestinians, including 111 children, have been killed and over 3,000 have been wounded since the beginning of the operation. The IDF lost at least 13 servicemen killed over the same period of time.
"We are expressing our deepest condolences to the family and friends of all those killed and call upon everyone to support the Palestinian people! Israel once again is demonstrating its completely unjustified cruelty. The missiles that had been launched from Palestine did Israel no harm. Nevertheless, the returned fire takes the lives of hundreds of Palestinians. Israel kills children, unprotected women and elderly people. Over 400 people died," the Chechen leader wrote.
Kadyrov added that the so-called Western world – the United States and the EU nations – were calmly observing the current situation in Palestine and took no measures, even though the Israeli actions could be only described as "state terrorism." At the same time, the United States and its allies keep blaming Russia for all Ukraine's problems and introduce economic sanctions against our country, he said.
The head of the Chechen Republic, known for his devotion to traditional Islam, also condemned the policies of jihadist radicals who wage wars in the Middle East.
"Tragic events are taking place in Syria, Iraq, Afghanistan, Libya, Egypt, where Muslims are fighting each other and everyone claims that they are on the path of jihad. This is not the way to make jihad. We must make education, culture, science and spiritual life our Jihad," Kadyrov noted before asking all Muslims to pray for the restoration of peace in the Palestine and calling upon the Israeli authorities to stop the war against Palestinians and find ways for a peaceful solution to all disputes.
The official Russian position on the recent aggravation of Israeli-Palestine tensions was voiced by the Russian ambassador to the UN Vitaly Churkin on Friday last week.
Shortly before the Sunday bloodshed the Russian envoy stated that there was every reason to fear a growth in the scale of violence and emphasized that Russian authorities were deeply concerned about such developments.
Churkin noted that the most important task at the moment was to stop the armed standoff.
"We understand Israel's concerns about the continuing shelling of its territory from the Gaza Strip, but it is most important not to allow endless spiraling of violence there, otherwise the situation will be completely out of control," Churkin told the UN Security Council.