Rights activists propose national veterans agency
Published time: 9 Jul, 2014 09:13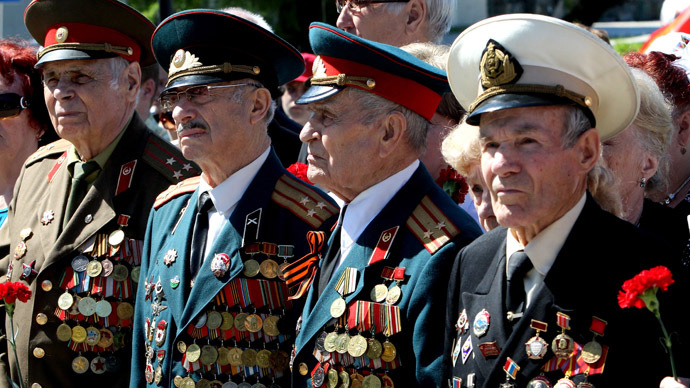 A group of Russian activists are planning to create a single agency that would care for veterans' affairs, saying it would raise the efficiency of operations.
Russia's Public Chamber – the official body uniting respected public activists and rights advocates has prepared a plan to establish the new agency, along with its organizational structure, the mass circulation daily Izvestia reported. The final draft of the document will be forwarded to President Vladimir Putin after it is completed.
The activists claim too many official organizations currently handle veterans' issues which leads to duplication and waste. The experience of other countries shows that a single agency, like the US Department for Veterans' Affairs, can be more efficient and successful.
The head of the Public Chamber's commission for public security, Anton Tsvetkov, told reporters that two groups were continuing to work on the plan – one is dealing with people who are not recognized as combat veterans despite taking part in active combat during their service, and the second group is dealing with the families of dead servicemen.
According to Izvestia, the Russian government is also working on a plan to create a single agency for veterans' affairs that would be linked to the Defense Ministry.
There are an estimated 900,000 veterans in Russia. The abuse of veterans' rights mostly occurs at municipal level during the distribution of homes and apartments, ordered by federal law.
Earlier this year, MP Oleg Mikheyev of the center-left Fair Russia party suggested creating the post of plenipotentiary for veterans' issues, adding that he could prepare and draft the corresponding bills if the initiative meets no objections. The MP also said the high level of bureaucracy is the main reason for the dire state of veterans' affairs in the country.
Russia already has the Party of Veterans that lobbies both state authorities and business for more veterans' benefits. The party was registered in late 2012.