Putin signs into force more anti-extremism laws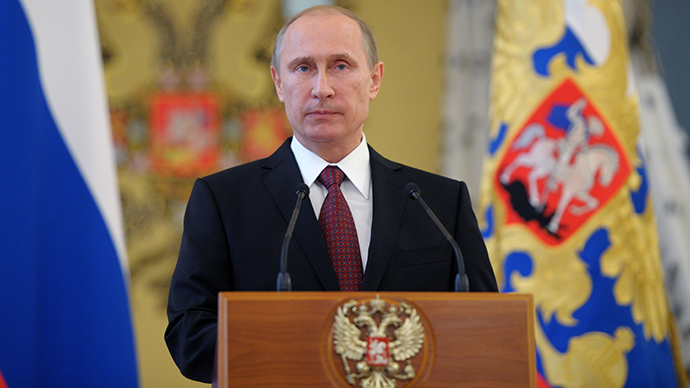 New Russian laws introduce prison sentences for public calls in support of extremist activities as well as for providing extremists with financial assistance.
People found guilty of financing extremist activities could face up to six years in prison. The crime is defined as "providing or collecting means while knowing that these means would be used for financing the organizing, preparation or committing of at least one act of extremism or for maintenance of an extremist organization."
Public calls for extremism, or attempts to humiliate people, will be punished with up to five years in prison. This applies to internet posts as well as mass media publications.
Organizing and maintaining political or religious communities that spread extremist ideology is now punishable with up to eight years in prison, correctional work or heavy fines.
The law also provides immunity for those who turn against the organizations and prevent crimes or get rid of the extremist groups.
The new laws are in line with the Russia's anti-extremism strategy, prepared by the Interior Ministry and presented to public in mid-June. According to the document, the authorities see the internet as the main channel for spreading dangerous information, and want to counter the threat through intensive monitoring of the web and imposing traditional values on the young.
In the strategy, the police list radical Muslim movements, domestic nationalist groups, football hooligans, illegal immigrants and certain foreign NGOs and religious groups as the main threats to security.
The new laws were published on the official web portal on Monday and as such has come into force.
You can share this story on social media: