MP suggests international exhibition on Ukrainian villainy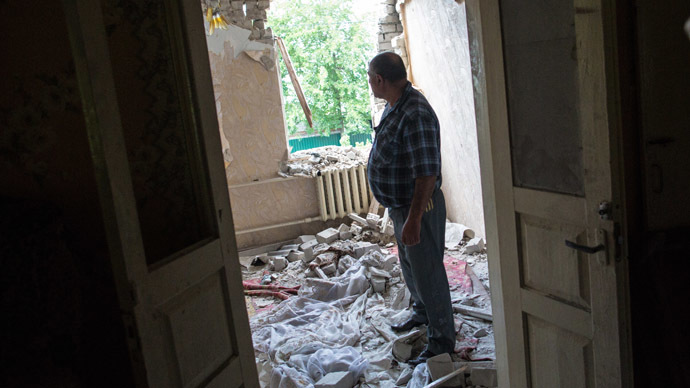 A senior MP representing the nationalist opposition LDPR wants to change international public opinion about the current regime in Kiev by putting on an exhibition depicting the humanitarian disaster in the south and east of Ukraine.
MP Yaroslav Nilov outlined the plan in a letter to Foreign Minister Sergey Lavrov, and it was also published on the party's web-site. Nilov said the exhibition should be based in Russian embassies and consular offices abroad, and filled with photos and videos provided by the Russian media.
Nilov writes in the letter that there are often reports about the death and suffering of civilians in Donetsk and Lugansk regions, and they have practically become an everyday reality. The Russian politician added that he understood that Kiev authorities are continuing the military operation against civilians in their own country because of the support from foreign politicians.
The MP proposed to change the situation by forcing foreign officials, first of all from the United States and the European Union, to change their positions on the Ukrainian conflict. The main means of such a change could be a shift in public opinion, Nilov wrote.
"The civil society is quite developed and active in these countries. I would not exclude the possibility that its representatives would radically change their positions after getting access to verified information that is different from the picture presented by the Western media," the Russian parliamentarian claims.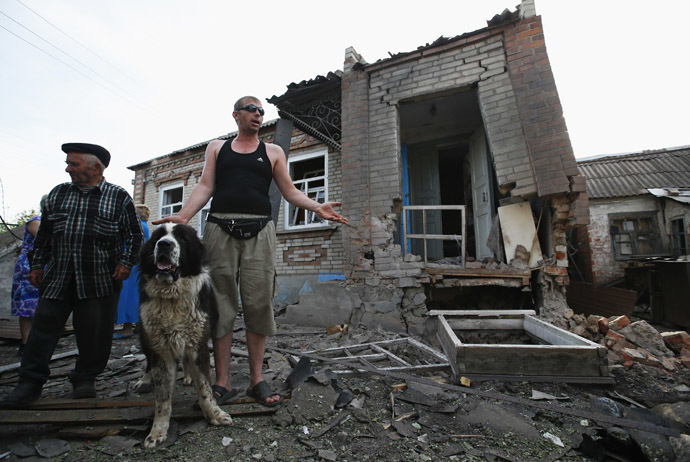 The exhibitions could be based in Russian diplomatic premises in the United States and all countries of the European Union and also in Japan and Moldova. They could be put up in one day with free entry for all. Apart from showing the photos and videos made by Russian reporters, event organizers could hand DVDs with this material to the public.
"I am sure that the open exhibition with very emotional content describing the consequences of the military operation against civilian population would stir public opinion in a number of countries and lead to a change of position by the leaders of these countries," Nilov concluded.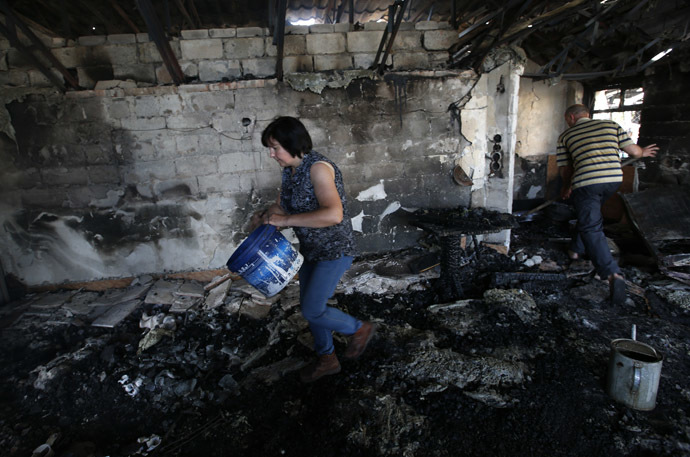 The Kiev regime has been waging a military operation against federalist activists in Donetsk and Lugansk regions since mid-April. The government troops and militias formed by members of radical nationalist groups are using mortars, tanks and aircraft in populated cities, which has already caused destruction and civilian casualties.
The flood of refugees from Ukraine to Russia is growing. According to Russian children's rights ombudsmen, 12,000 women, children and elderly people crossed the border in a single day on Thursday this week. The southern Russian Rostov Region has declared an emergency situation and asked the Emergencies Ministry for help in dealing with the displaced Ukrainians.
You can share this story on social media: