'Russian should have status of working language in EU'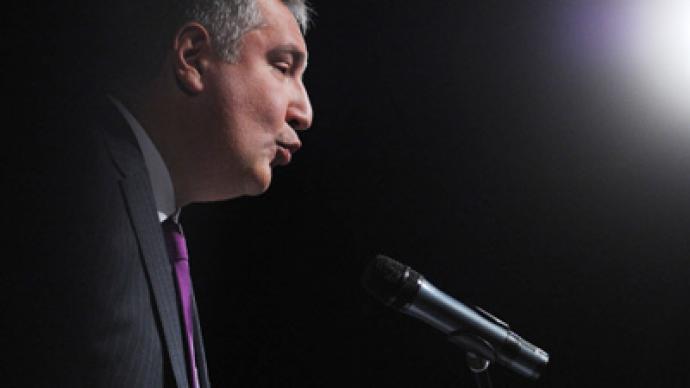 Russia's envoy to NATO, Dmitry Rogozin, has suggested holding a referendum in European countries on granting Russian the status of a working language within the EU. The country's ruling party United Russia supported the idea.
­"Starting from April 1, 2012 a new rule comes into force in the EU, according to which EU citizens can initiate a referendum through the European Commission," explained Rogozin during a meeting with representatives of the United Russia party. Technically, in order to submit the initiative to the European Parliament, it is necessary to collect 1 million signatures, he added.
Dmitry Rogozin is also a leader the Congress of Russian Communities (CRC) public organization. It is a moderate nationalist project aimed at protecting the rights and interest of ethnic Russians and Russian citizens both within the country and abroad, as well as promoting Russian culture. He believes that if Russian is officially recognized as a working language in Europe, this will help to settle a number of problems faced by the Russian-speaking population abroad, in the Baltic states in particular.

"The language is power," he added. "This means that this powerful national and political factor should be taken into account."
United Russia has already pledged support to the initiative. According to Yury Shuvalov from the United Russia presidium, they are already working on a long-term strategy together with the CRC. And some other proposals forwarded by the Congress of Russian Communities are likely to become part of this strategy. Among others, they suggest introducing "a Russian ID card" fort ethnic Russians from the CIS and Baltic states. The document would grant those non-citizens some privileges on the territory of Russia as compared to other foreigners. Another suggestion is to create a program aimed at bringing back to Russia highly-qualified professionals who settled abroad following the collapse of the Soviet Union.