Russia slams 'look but don't touch' missile defense visit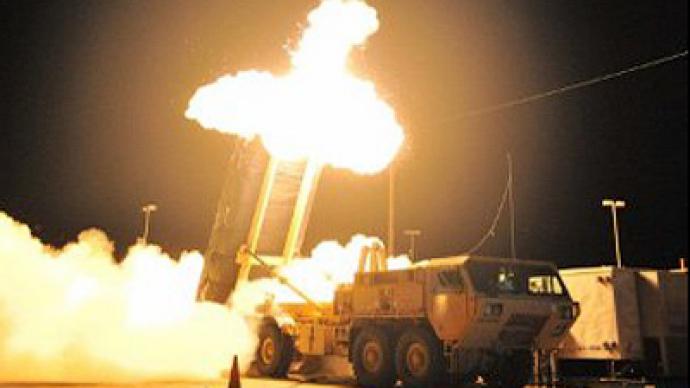 Russia has poured scorn on a suggestion that it send its missile defense specialists to America to discuss the controversial European missile defense shield with staff at the US Missile Defense Agency headquarters.
­"We do not see any particular sense in this because they will simply show us a picture of missile defense," Russian Deputy Foreign Minister Sergei Ryabkov told reporters.

The Americans are not providing Russia access to the actual information it would need to develop this topic, the diplomat added, saying it would be better to just "watch a film" about the controversial system.
"We could just as well watch a film on the subject," he said.

The US and NATO are deploying anti-missile systems close to Russia's western borders on the pretext that they are needed to protect Europe from so-called rogue nations like North Korea and Iran.  However, Russia sees the system as a threat to its national security and wants active participation in the project.

Washington believes it could convince the Russian military that the system poses no security threat to the territory of Russia by inviting them to the Missile Defense Agency headquarters, situated in Colorado Springs, Colorado.

Ryabkov called the invitation a "propagandistic step."

"It is simply a certain propagandistic step to say: here we [the US] are demonstrating an openness in this sphere."

The invitation was received by Deputy Defense Minister Anatoly Antonov, who is in charge of missile defense, Ryabkov said.

Antonov did not say whether Russian experts would accept the invitation.

"We agreed with our US counterparts that we will meet on November 15 in Brussels where I will arrive to discuss this matter," the Deputy Defense Minister said.

It was reported earlier that Washington offered Russian military experts a visit to the Missile Defense Agency headquarters, together with a pledge that Russia would be able to actively participate in missile defense system tests in the spring of 2012.  

President Dmitry Medvedev has warned Washington and NATO that the construction of a missile defense system in Eastern Europe without Russia's full participation in the project could spark another arms race.