Estonia misses the mark in Russian broadside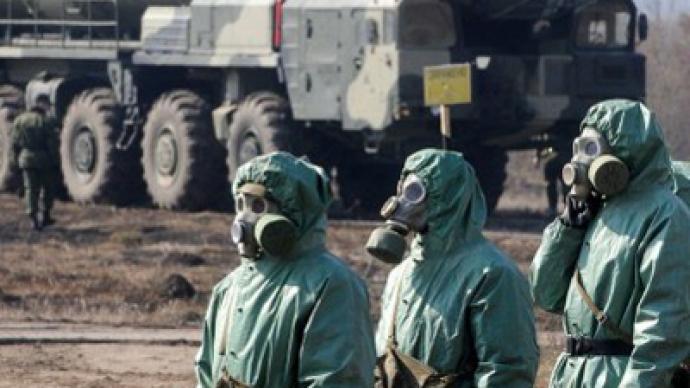 NATO-member Estonia, ignoring Moscow's efforts to co-ordinate a joint missile defense system between Russia and NATO, blames Russia for the heightened atmosphere of mistrust that threatens to boil over into another arms race on European soil.
The Baltic country says it is Russia that must change its tune and stop seeing the 28-member military bloc as the enemy.

"I do hope that Russia will change its rhetoric…and will cease to see European countries and members of NATO as enemies of Russia," Estonian Foreign Minister Urmas Paet said.

Estonia's comments come on the heels of President Dmitry Medvedev's announcement that Russia will possibly deploy Iskander missiles in the Kaliningrad region, as well as in the south and west of the country, in order to counter any risk posed by the European missile defense system.

Medvedev's move came after many months of tough negotiations between Moscow and NATO, which failed to integrate Russia into the European missile defense system.

The Estonian minister proceeded to offer vague verbal promises about the missile shield which failed to go to the heart of Russia's concern.

"There is no reason to be anxious about missile defense," Paet said. "If there remains anyone in Russia who thinks that the NATO states are enemies of Russia, that Europe may be a source of aggression against Russia, it's not true."

It's a completely false risk assessment, he added.

But this was just the beginning of a long string of contradictory signals coming out of NATO concerning Russia's participation in the missile defense project.

When it started to become clear that the US and NATO were not going to bring Russia on board, Moscow requested that NATO provide "clear, legal guarantees" that the system would never in the future be aimed at Russian territory.

The military bloc, following Washington's lead, flatly refused to provide any such legal assurances.

The Estonian minister, however, failed to mention this refusal in his one-sided perspective, choosing instead to blame Russia for the heightened atmosphere of mistrust, which could easily boil over into another arms race on European soil.

"The deployment by Russia of its resources and its military buildup in the immediate vicinity of European and NATO countries is completely incomprehensible," he said. "If one looks at present-day trends in the world, where real risks exist, they are obviously not in Europe."

Paet then alluded to the threat allegedly posed by Iran, which the West says is attempting to acquire nuclear weapons under the cover of a nuclear energy program.

NATO "has said very clearly that all that is happening in Iran these days, including its nuclear program, is giving serious concern to us and to other members of NATO."

"For this reason it would make sense to organize communication between NATO and Russia that is as open as possible, trust each other more, tackle real global problems, and give up the old cliché that the NATO countries are enemies of Russia. They are not enemies," Paet said.

In June 2007, the then president, Vladimir Putin, made an offer to deploy elements of the US missile defense shield in Azerbaijan, using the Gabala Radar Station jointly with Russia. Once again, the US and NATO declined the invitation. Observers were at pains to explain the refusal, especially given the location of the system, which would have been better-placed to intercept any hypothetical attack originating from the Middle East.

Following this string of denials from the Western military bloc, Moscow wants NATO to put its money where its mouth is and simply provide legal guarantees concerning the construction of this missile shield, just miles from the Russian border.

Until that happens, the rhetoric between the West and NATO will likely increase until a full-blown arms race is unavoidable.