Lawmakers contemplate 'legislative answer' to new US anti-Russian sanctions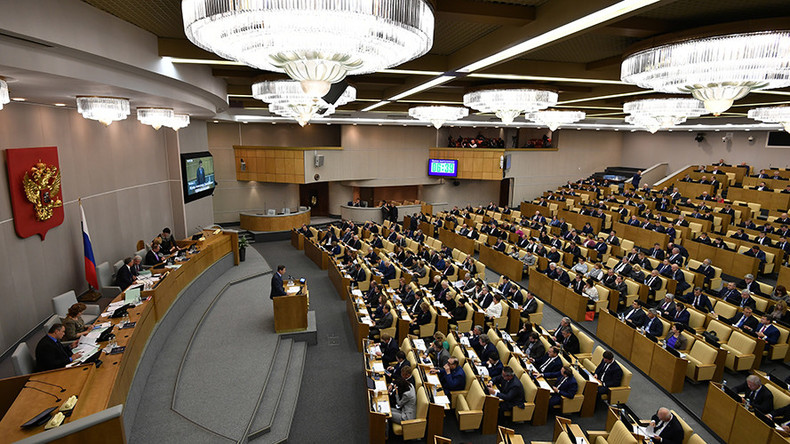 The chair of the State Duma Committee for International Relations says Russia could take additional reciprocal measures "at a legislative level" in reply to fresh sanctions and unlawful treatment of Russian diplomatic property in the US.
Read more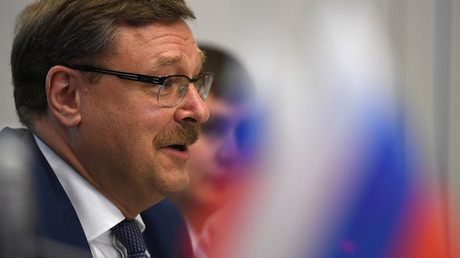 "I really do not rule out a scenario in which Russia, in reply to the US law tightening the anti-Russian sanctions and absolutely unlawful actions targeting our diplomatic property, apart from all measures taken on the diplomatic level could develop a special draft law," TASS quoted Leonid Slutsky as saying on Thursday.
"As current geopolitical realities become tougher, when the United States start an unprecedented enlargement of anti-Russian sanctions and fixed this move in the form of a law it would be very logical from our side to introduce some counter-measures," he added.
The MP noted that, when Russia had told the United States to cut the numbers of its diplomatic mission's staff, it reserved the right for additional reciprocal measures. He also said that the Russian parliament already had experience with a 'legislative response' to unfriendly actions of other nations, such as with the 2012 Dima Yakovlev law banning the adoption of Russian children by US citizens or by proxy of US organizations, and introducing asset freezes and entry bans targeting particular US officials who had violated the rights of Russian citizens.
In early August this year, US President Donald Trump signed a bill imposing new sanctions on Russia – and also on Iran and North Korea – simultaneously stating that the motion was "seriously flawed" and blasting the US Congress for applying pressure to see the bill signed into law.
Read more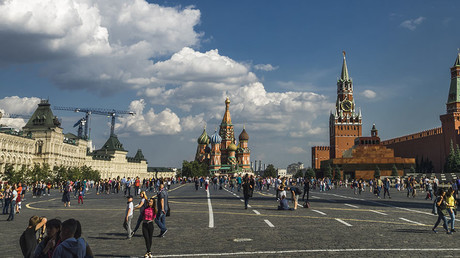 In reply, Russian Prime Minister Dmitry Medvedev blasted the motion as a declaration of a fully-fledged economic war, adding that barring a miracle, the law would have a decades-long negative effect on Russia-US relations. Moscow also demanded that the United States cut the numbers of its diplomatic and technical staff to 455 people – the number of Russian personnel at US diplomatic missions and in the UN headquarters in the New York City.
In September, US authorities ordered the closure of three Russian consular offices, including the consular office in San Francisco and launched major searches in the buildings once they were vacated. On Wednesday this week they removed Russian flags from the roofs of the San Francisco consular office and the office of the Russian Trade Representative in Washington, DC.
The Russian Embassy in Washington has forwarded an official protest to the US authorities with a demand to return Russian state symbols to their flag poles.