Initiative to fine MPs for missing sessions finds popular support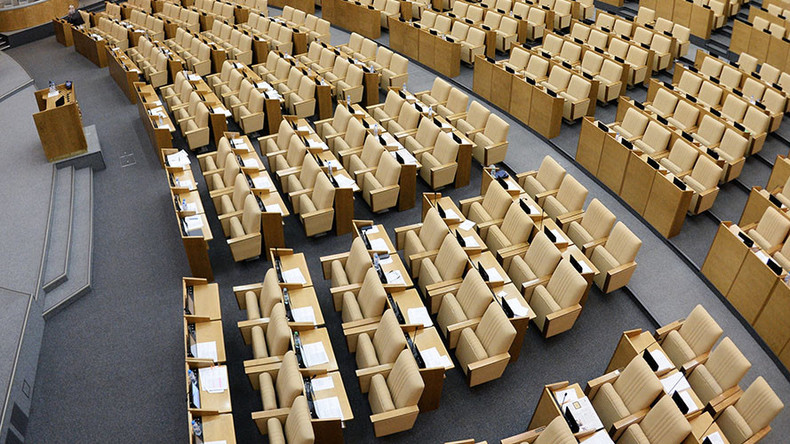 An overwhelming majority of Russians say they would support the federal parliament if it introduced monetary fines for lawmakers who fail to attend sessions without offering valid excuses.
The Public Opinion Foundation research center reported on Tuesday that the share of those who spoke in favor of such step in a recent poll was 90 percent. Five percent of Russians were against the measure and another 5 percent said they could not give an unambiguous answer.

In October this year, the freshly-elected State Duma passed a set of amendments that changed the voting procedure in the lower house making it impossible for lawmakers to vote for each other. While the bill was in the discussion phase, some of its sponsors suggested also introducing monetary fines for missing Duma sessions, but this article was not included in the final draft.
Read more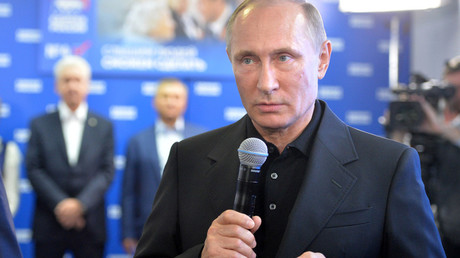 The Public Opinion Foundation poll showed that 79 percent of respondents approved of the obligatory personal voting for MPs. Eighteen percent were against it and 3 percent remained undecided.
The centrist conservative United Russia party won 343 seats in the 450-seat State Duma in September, which allows it to pass any bills or even change the Constitution without any support from other parties. The Communist Party gained 42 seats and the Liberal-Democratic Party 39, while 23 went to the center-left Fair Russia party. Representatives of the Motherland and the Civil Platform parties received one place each through elections in independent constituencies, and one seat went to an independent candidate who is described as a United Russia supporter.