Russian senator seeks to make doping offences criminally punishable with prison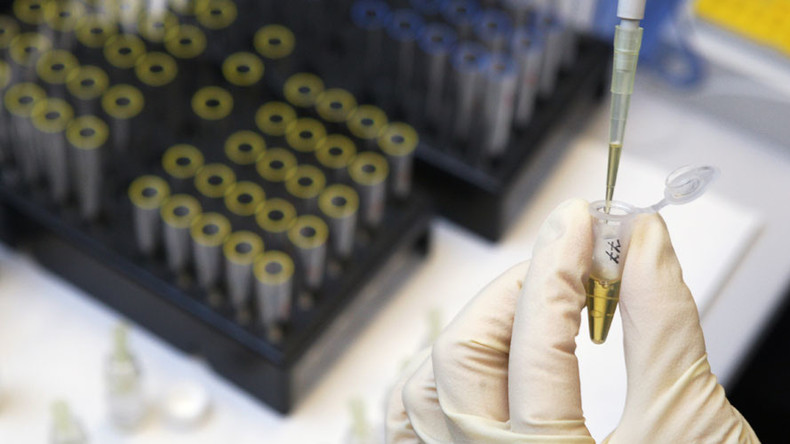 The head of the Upper House Committee for Social Policies has prepared a bill introducing a special criminal law specifically targeting falsifications in doping control by athletes, coaches, or medics.
Senator Valery Ryazanskiy told Izvestia daily that he considered it important to completely eliminate situations in which relations between sports professionals are built solely on the principle of achieving victory at any cost. "We must protect the athletes and clerks from various sports organizations from these sorts of temptations and felonies," he said.
The senator's bill introduces amendments to the administrative code that stipulate fines of between 500,000 and 1 million rubles ($7800 – $15,600) for illegal doping. The lawmaker also said that he planned to introduce additional amendments to the criminal code that would mandate prison sentences for coaches and other specialists involved in doping abuse.
The bill is expected to be considered by the Upper House at the very first meeting of the forthcoming fall session.
READ MORE: Putin signs bill to get tough on corruption in sports
In May of this year, another Upper House MP – Vadim Tylpanov – also proposed introducing criminal penalties for doping users and dealers. In Tyulpanov's draft, officials responsible for monitoring anti-doping rules in sports could face fines of up to 200,000 rubles (about $3,000) and up to one year of correctional labor for violating rules on the sale or transportation of any drugs containing substances banned for use in sports. Coaches, medics, and other specialists who professionally work with athletes face fines of up to 500,000 rubles, or the amount of the convicted person's income for up to three years, as well as up to five years behind bars.
READ MORE: Russian doping scandal: 'Is there fundamental fairness?'
The initiatives come shortly after Russia became the target of international anti-doping association WADA and several sport unions following allegations made by the former head of Russia's anti-doping laboratory, Grigory Rodchenkov.
Rodchenkov, who fled to the US at the invitation of his journalist friend and has been offered witness protection by the US authorities, told reporters that he had personally developed and executed a program that allowed Russian team members to use banned substances during the 2014 Winter Olympics in Sochi.
Russian athletes, coaches, and sports officials have blasted these allegations as lies and slander. Deputy Sports Minister Yury Nagornykh said that the ex-official might have had a grudge against the Russian anti-doping system, or that he might have been dissatisfied with his position or have unrealized creative ambitions. Athletes claim that the allegations made by Rodchenkov were simply ridiculous, calling them a purely political tool aimed at weakening Russia's position in the international arena.