Prosecutors seek more control over ex-officials' income, property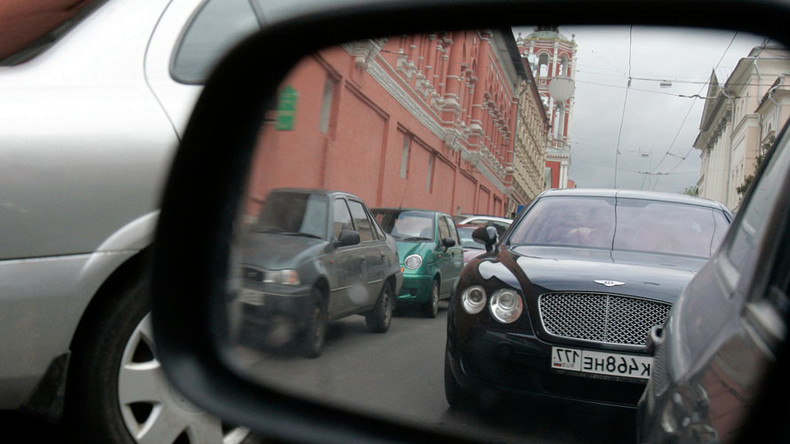 Russian prosecutors have prepared a bill that would impose control on civil servants' incomes, even after they leave their posts. It would also allow for the confiscation of property purchased with unconfirmed funds.
The Russian Prosecutor General's Office initiated the motion, which seeks to broaden the list of persons subject to obligatory control of income and spending, the head of the agency's Directorate for Control of Execution of Anti-Corruption Laws Aleksandr Rusetskiy said in an interview with Izvestia daily.
READ MORE: Tax your ex: Russia may force former spouses of officials to declare income

The bill extends these obligations not only to current civil servants, but also to former officials. The document also allows for the confiscation of the cash equivalent of any property that has been purchased with funds of unconfirmed origin.
In addition, the draft imposes tougher control on the existing ban on accounts and securities held in foreign banks for Russian officials, by allowing the Prosecutor General's Office and the state financial watchdog Rosfinmonitoring to request information about such assets from foreign partners.
Rusetskiy also said that his agency deemed it reasonable to change the Russian law so that companies whose representatives voluntarily inform law enforcement about attempts of bribery or graft committed by civil servants are relieved from responsibility. Currently, such a rule only applies to citizens who help expose corrupted officials.
The Anti-Corruption Law providing for the mandatory declaration of incomes by all state officials was first introduced in Russia in 2008. Income declarations are checked annually by the Federal Tax Service and the Prosecutor General's Office.
READ MORE: Russians do not believe officials' income declarations
In 2013, the Russian president signed into law a bill banning senior state officials from holding bank accounts abroad or owning foreign-issued shares and bonds. The restriction also extends to spouses and underage children. The law allows state officials to own real estate abroad, but orders them to declare it, as well as the sources of income used to buy the property.
Rusetskiy told Izvestia that since then, prosecutors have forwarded to courts 26 cases requiring the confiscation of 73 real estate sites and vehicles costing over 174 million rubles (US$2.6 million). However, the official noted that the defense in every situation offered staunch resistance, using every opportunity to appeal. As a result, only 22 items of property costing over 70 million rubles ($1 million) have been confiscated.