Moscow mayor orders direct video monitoring of forthcoming Duma elections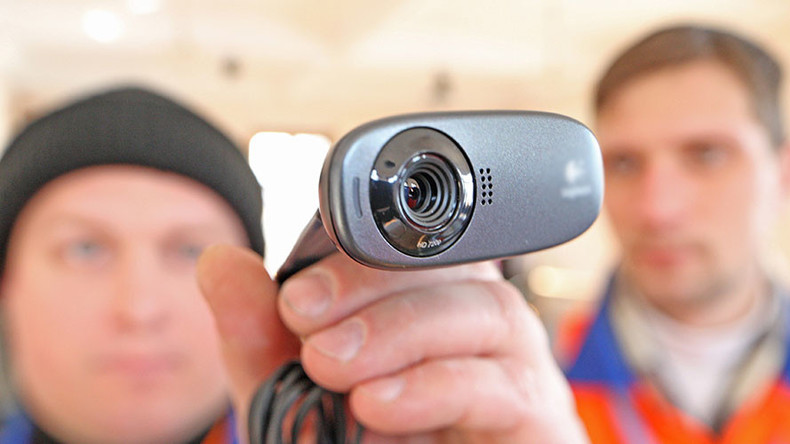 Moscow Mayor Sergey Sobyanin has ordered direct video broadcasts to be organized for all of the city's polling stations during the September parliamentary elections.
"Today we are making concrete decisions to ensure direct video links from polling stations. We are continuing this tradition from previous years and Moscow residents expect us to make sure that the elections are fair and controllable by the elections commission and by the public," TASS quoted Sobyanin as saying on Wednesday.
READ MORE: Liberals Yabloko announce 'alternative patriotism' program for State Duma polls

The head of Moscow City Hall's IT department, Artyom Yermolayev, told reporters that his team had all the necessary hardware for the project and that it could be prepared in time for the polls. "Technically we are ready for this. By September 18 we will have to set up 6,500 video cameras. Now we are going to mobilize all our resources but this will be done without any additional budget expenditures," he said.
Yermolayev also said that the city's video surveillance system can ensure real-time monitoring from all polling stations expect for those that are closed for security reasons, apparently referring to certain military units and pre-trial detention centers.
The Russian authorities first tested the use of live web cameras installed at polling stations during the 2012 presidential elections. Video footage was streamed to a special website from which anyone could monitor the voting at every polling station in the country.
The move followed protests against alleged vote rigging during the nationwide parliamentary elections in late 2011. Many critics posted videos of alleged violations on the internet, and public outrage eventually developed into large-scale street protests.
In response, then-Prime Minister Vladimir Putin ordered all polling stations in Russia to be fitted with webcams streaming continuously in real time.
"I suggest and request that the Central Election Commission set up web cameras in all polling stations – we have more than 90,000 of those – and let them work round the clock. Let the country watch it all on the internet," he said in December 2011.
In addition, the Russian authorities have ordered that all election protocols be uploaded to the electronic system before 9am on March 5. Any delays or violations will be reported immediately to the Prosecutor General's Office.
Parliamentary elections in Russia are scheduled for September 18 this year.
READ MORE: New rules for next Russian parliamentary election